<div style="background-image:url(/live/image/gid/6/width/1600/height/300/crop/1/30485_library.rev.1454952369.png)"/>
<div style="background-image:url(/live/image/gid/6/width/1600/height/300/crop/1/30025_education.rev.1451945980.png)"/>
<div style="background-image:url(/live/image/gid/6/width/1600/height/300/crop/1/30027_self_designed_major.rev.1451946126.png)"/>
<div style="background-image:url(/live/image/gid/6/width/1600/height/300/crop/1/29873_header-aerial.rev.1450206652.jpg)"/>
<div style="background-image:url(/live/image/gid/6/width/1600/height/300/crop/1/30028_english-_literature.rev.1452013046.png)"/>
<div style="background-image:url(/live/image/gid/6/width/1600/height/300/crop/1/30024_area_studies.rev.1451945934.png)"/>
<div style="background-image:url(/live/image/gid/6/width/1600/height/300/crop/1/29871_papers.rev.1452013163.png)"/>
Fall Admitted Students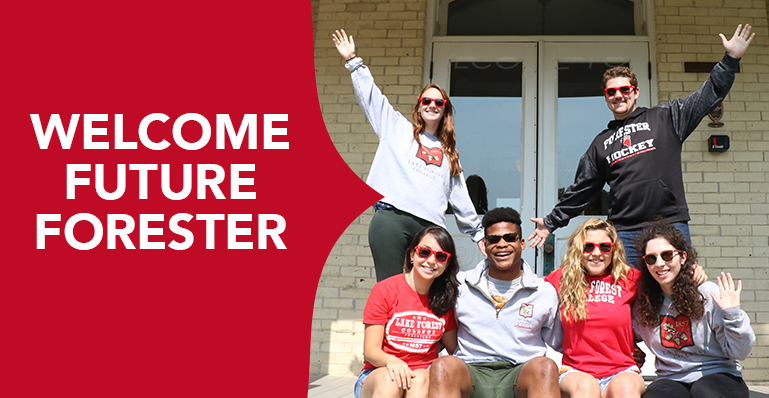 We are pleased to welcome you to Lake Forest College, where you are about to embark on a wonderful adventure with us. 
So, what can you do now? Here are few initial steps to becoming a Forester: 
Here are your next steps: 
Submit your refundable enrollment deposit online or you can mail a check for $200 payable to Lake Forest College to: Lake Forest College, Office of Admissions, 555 N. Sheridan Road, Lake Forest, IL 60045.
Join the Class of 2024 facebook page and Instagram to connect with your future classmates. Also, follow us on Instagram, Snapchat, and the College's Facebook page. 

Keep checking this page as information and forms will be uploaded as they become available.
Are you still finalizing your college decision?
1. Visit campus! 
Lake Forest College is closely monitoring the Coronavirus (COVID-19). Our top priority remains the health, safety, and well-being of our campus community and visitors. With this in mind, we will not be hosting visitors on campus through March 31. We are accepting visit requests again staring April 1, but cannot guarantee that these will be honored given the rapidly changing circumstances. We will consistently monitor the situation and provide updates as they become available. You can find the most up-to-date information at lakeforest.edu/coronavirus. 
There are several ways to virtually experience the Lake Forest College community including our virtual tour. We will also be happy to work with you to find another time to visit campus when you feel comfortable.
In addition to ensuring that you earn your $2,000 per year visit grant, experience a day in the life as a Forester—you'll be happy you did!
Individual Visit - Personalize your visit to campus six days a week with a campus tour, classroom visit, chat with an admissions counselor and/or professor, meet with a coaches and more.
2. Connect with your admissions counselor. The friendly faces in Patterson Lodge know you from the application process and are            happy to help answer your questions and connect you with other members of the campus community.                      
3. Contact the Office of Financial Aid with questions regarding merit scholarships, need-based aid, or other concerns related to cost of          attendance.
Again, congratulations on your admission! #FutureForester 
Check the Dates and Deadlines page often as we list the expected dates of when information will be sent to you and due dates for materials. The page is updated often.