<div style="background-image:url(/live/image/gid/155/width/1600/height/300/crop/1/47333_entp_pitch_it.rev.1539355153.jpg)"/>
Entrepreneurship and Innovation
Workshops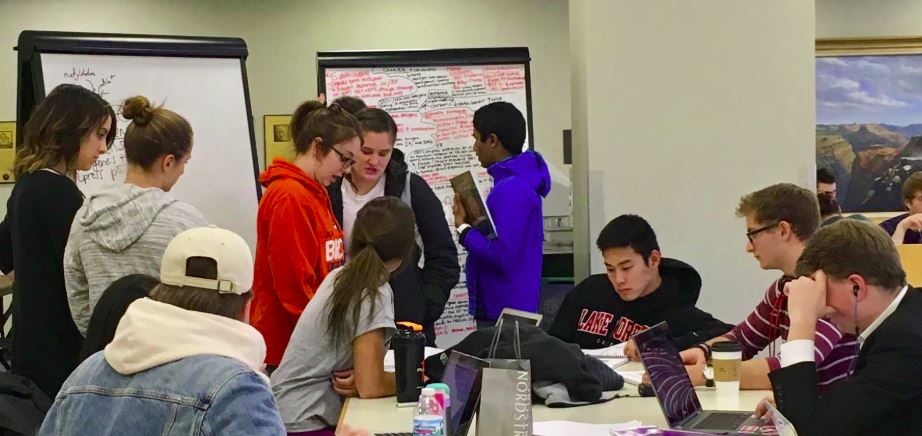 The Entrepreneurship and Innovation workshops are interactive events based on discussion and collaboration guided by student interest. ENTP workshops provide students the opportunity to closely explore and apply relevant entrepreneurial theory and processes with mentors, faculty, and students.
Mobilizing People and Resources
The Innovation and Entrepreneurship program helps our young entrepreneurial students allocate resources and master skills needed to become successful entrepreneurs. We do this by teaching, and deliberately practicing, the processes required to adopt a growth mindset; reframe failure as data, utilize design thinking; enact product, service or organizational innovation; and impact the social norms that drive human behavior. ENTP workshops are not limited to student founders.         
Lunch and Learn Workshops
The Innovation and Entrepreneurial workshop series encourages Lake Forest College students from any department to bring their experiences and curiosity to add to the question, "What is Entrepreneurship?". Workshops focus sharpen skills such as: critical thinking, team building, creativity, and innovative thinking. These hands-on workshops are student-led and guided by mentor insight.