Dear Forester Family,
After what I hope was a restful and restorative Spring Break, I want to warmly welcome you back to campus for the final few weeks of the semester! I cannot believe that we are fast approaching the end of the 2022–23 academic year—my first as President—and the start of a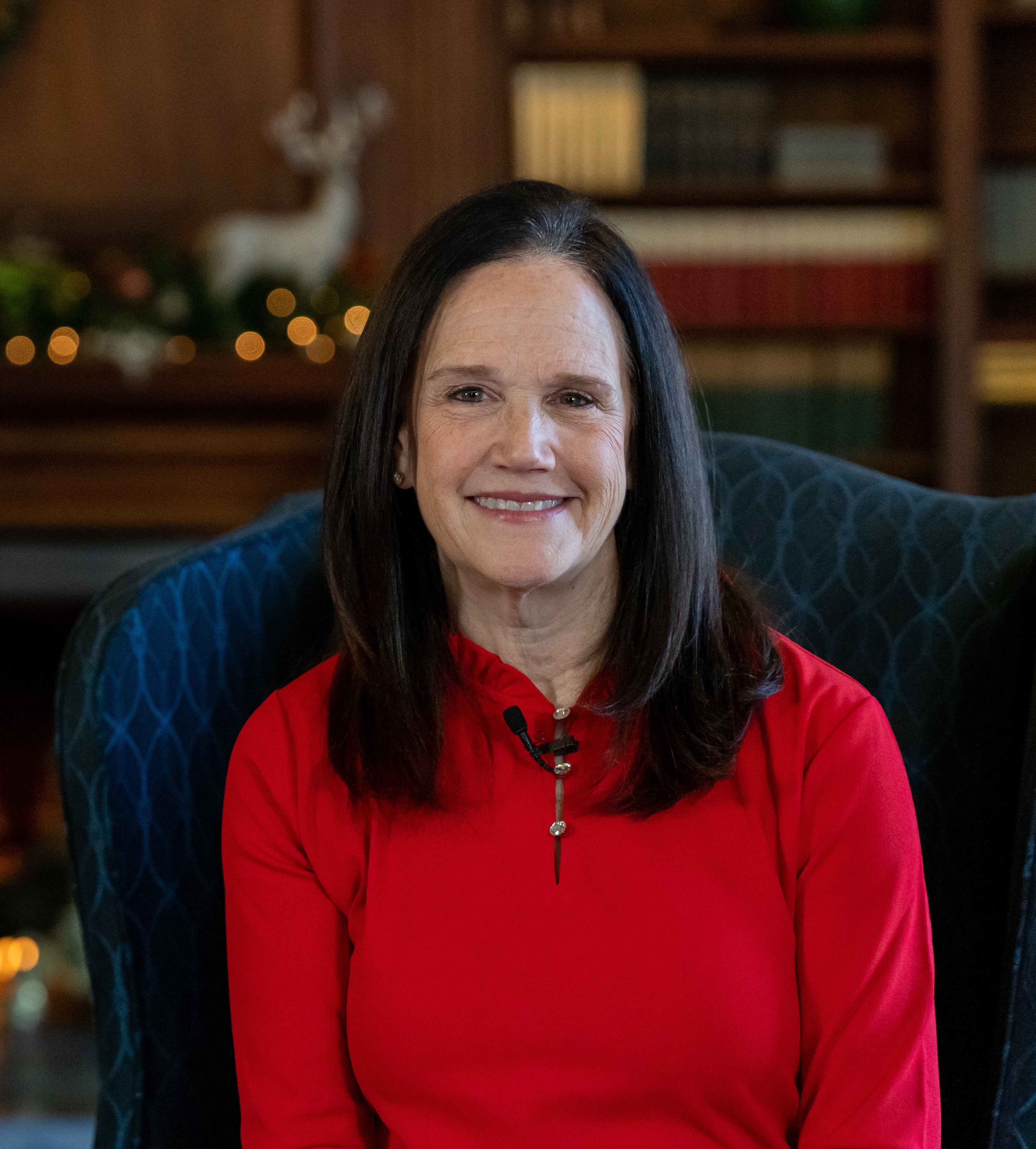 new beginning. It gives me great joy to reflect on the thoughtful and exciting work of many over the past several months; we're poised at an inflection point at the College with the formation of a new strategic framework. Reaffirming the talent and expertise among our ranks, we're tying the planning work together with some very important goals and strategic priorities for the College's future—a future that is, most assuredly, very bright. We've already shown that we can thrive as a small liberal arts college in a challenging higher education environment. This new direction will build on that momentum. Watch for upcoming communications for information on the new strategic framework.
Looking back to the beginning of the spring semester, there were many important events that took place and I've chosen to write with my own viewpoint about a few:
In February, the Athletics Department, the Office of Intercultural Relations, and the United Black Association (UBA) sponsored a screening of the incredibly moving documentary "The Loyola Project" as part of Black History Month. The screening was followed by a discussion that featured Fred Mitchell, longtime Chicago Tribune sports columnist and author of "The History of Loyola Basketball: More Than a Shot and a Prayer." The movie documented how in 1963, at the height of the civil rights movement, the Loyola Ramblers of Chicago broke racial barriers and changed college basketball forever. It's a story of courage, difficulty, and overcoming obstacles in life. I found the documentary and discussion to be quite compelling, and I enjoyed watching our students connect with the panelists and the story. These kinds of co-curricular events make learning so much more real on this campus. Hosting them underscores both our commitment to a holistic liberal arts education and to important events in the world outside of our campus.
Also related to Black History Month, I want to clearly state the importance of having a strong department of African American studies at Lake Forest College. As many of you know, this rather new department was approved by the faculty with full administrative support in the spring of 2021. Yet, it has already developed into a thriving academic and scholarly unit in which faculty and students are actively engaged in cutting-edge research and broadly meaningful discourse. I am very proud that we have such a high level of expertise within this discipline that is so inextricably connected to the history of this country. Moreover, African American studies is an important discipline in this country, and I am dismayed at attempts to restrict and eliminate, the full and academically rigorous discussion of the issues it raises. Current efforts to restrict student access to African American studies Advanced Placement materials is a particularly troubling example. As president of a liberal arts college, a place where we encourage students to think deeply and broadly across multiple academic disciplines, I am saddened to see any effort taking place to tear down the study of such an important part of this country's history. African American Studies has never been more important, and Lake Forest College is proud to support its study.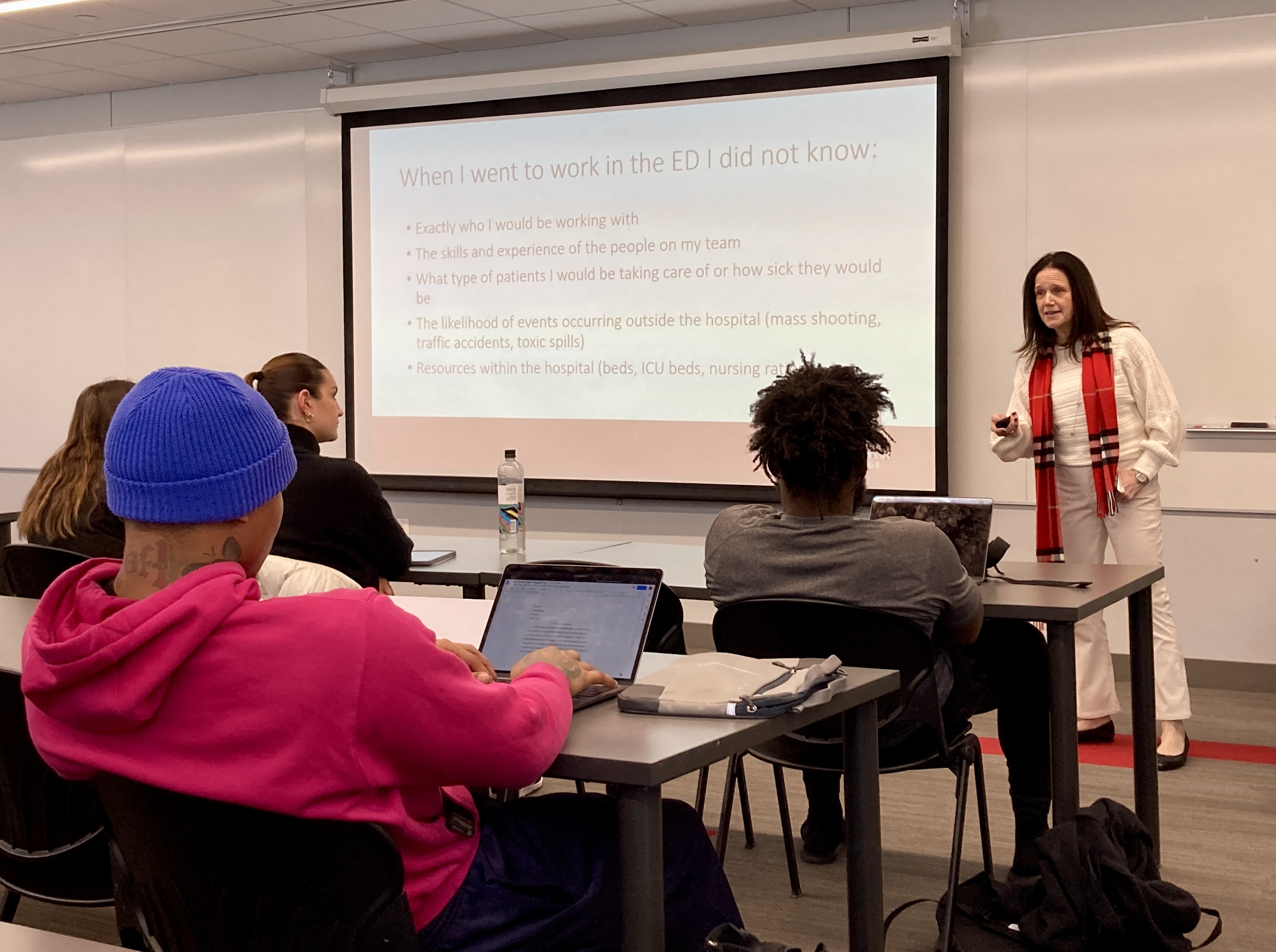 In early March, I was asked by Professor John Pappas to be a guest speaker in the ENTP 350–Intrapreneurship: Innovation in Existing Organizations class. I discussed elements of my career path from emergency physician to college president. I talked about the similarities between the skills I used when taking care of patients and overseeing the emergency department and the skills I use today as a college president overseeing our campus operations. It was so much fun being in the classroom with students. I was happy to see they were engaged to learn about the transition I've had from one career to another and how they can leverage those same options in their own careers. It was also reaffirming to see firsthand just how our liberal arts curriculum gets applied to the real world and real-life work situations – it was obvious in that class! That is the true value of what we do at Lake Forest College. I was also excited to receive multiple invitations to connect with many ENTP 350 students on LinkedIn.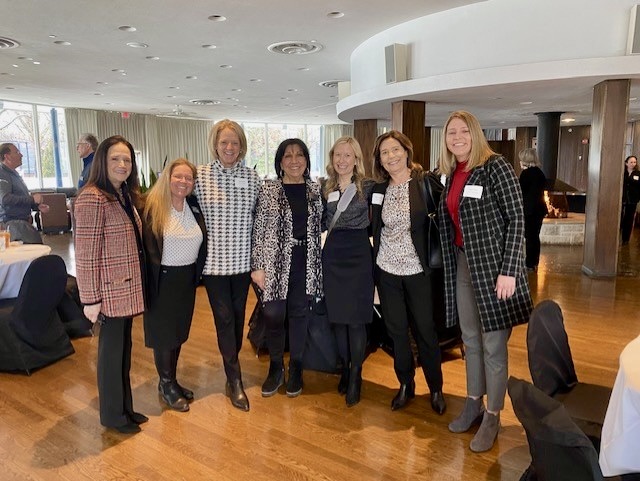 Just before Spring Break, I spoke to the Lake Forest-Lake Bluff Chamber of Commerce and used it as an opportunity to strengthen our place in the local community. It was an honor and a privilege to educate local community members about the fact that Lake Forest College is an incredible cultural and intellectual asset located within their midst. I accepted the invitation to speak so that we can keep Lake Forest College top-of-mind among business and civic leaders, and all Lake Forest-Lake Bluff residents. I wanted to remind them that we're producing great thinkers and doers—the next generation of people that are going to make incredible contributions, not just in the surrounding area, but well beyond. We are proud to be part of this community and I am committed to seeing our relationship flourish and grow.
As we approach Commencement—my first as president of the College—I am moved by the fact that the resumes of our graduates will forever carry the Lake Forest College degree. Just as the Class of 2023 will always hold a special place in my heart, I hope they will proudly remember that they were the first class to graduate under the College's first woman president. That is one of the reasons why I am so excited that this year's Commencement speaker will be Julianne Sitch, the first woman in NCAA history to lead a men's team to a national championship. Julianne coached the University of Chicago men's soccer team to that historic win. It never occurred to her that she couldn't achieve her place in history, so she just went and did it. That's what I'd like our graduates to carry with them as they make their way in the world. It's time for the Class of 2023 to reflect proudly on their achievements and to have hope and confidence in their hearts about the future ahead. While the graduation ceremony on May 13th will mark the end of their time as students at Lake Forest College, Commencement also marks a new beginning. Don't let anything stand in the way of achieving your goals and dreams!
Have a great rest of the semester!
Fondly,
Jill M. Baren, MD
President, Lake Forest College