<div style="background-image:url(/live/image/gid/6/width/1600/height/300/crop/1/30025_education.rev.1451945980.png)"/>
<div style="background-image:url(/live/image/gid/6/width/1600/height/300/crop/1/30028_english-_literature.rev.1452013046.png)"/>
<div style="background-image:url(/live/image/gid/6/width/1600/height/300/crop/1/30024_area_studies.rev.1451945934.png)"/>
<div style="background-image:url(/live/image/gid/6/width/1600/height/300/crop/1/30027_self_designed_major.rev.1451946126.png)"/>
<div style="background-image:url(/live/image/gid/6/width/1600/height/300/crop/1/29871_papers.rev.1452013163.png)"/>
<div style="background-image:url(/live/image/gid/6/width/1600/height/300/crop/1/30485_library.rev.1454952369.png)"/>
Intramurals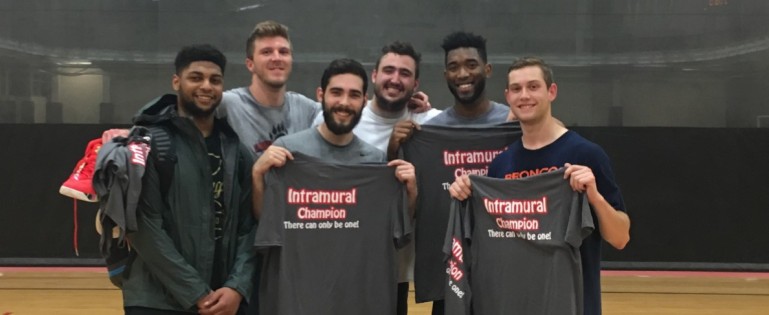 Students compete for the coveted IM Championship T-shirt!
One-on-one. Three-on-three. Six-on-six. Whatever the combination, stay active with friends in the fall, winter, and spring by registering for our Forester intramural leagues and tournaments. Your heated contests in the Sports & Recreation Center, Ice Arena, or Mohr Student Center are sure to draw a crowd.
Intramural Events & Leagues
Registration for winter intramural season coming soon!

*Leagues and events subject to change.
Fall

One-Day Events

Leagues

Badminton
Flag Football
Indoor Soccer
Table Tennis

Winter

Leagues

Basketball
Ice hockey
Indoor Soccer
Volleyball (4's)

Spring

One-Day Events

Tennis
Ry's Run 5K
Indoor Soccer

Leagues

Ball Hockey
Badminton
Softball
Volleyball (6's)