<div style="background-image:url(/live/image/gid/6/width/1600/height/300/crop/1/29873_header-aerial.rev.1450206652.jpg)"/>
<div style="background-image:url(/live/image/gid/6/width/1600/height/300/crop/1/30027_self_designed_major.rev.1451946126.png)"/>
<div style="background-image:url(/live/image/gid/6/width/1600/height/300/crop/1/30024_area_studies.rev.1451945934.png)"/>
<div style="background-image:url(/live/image/gid/6/width/1600/height/300/crop/1/30028_english-_literature.rev.1452013046.png)"/>
<div style="background-image:url(/live/image/gid/6/width/1600/height/300/crop/1/30485_library.rev.1454952369.png)"/>
<div style="background-image:url(/live/image/gid/6/width/1600/height/300/crop/1/30025_education.rev.1451945980.png)"/>
<div style="background-image:url(/live/image/gid/6/width/1600/height/300/crop/1/29871_papers.rev.1452013163.png)"/>
Faith and Spirituality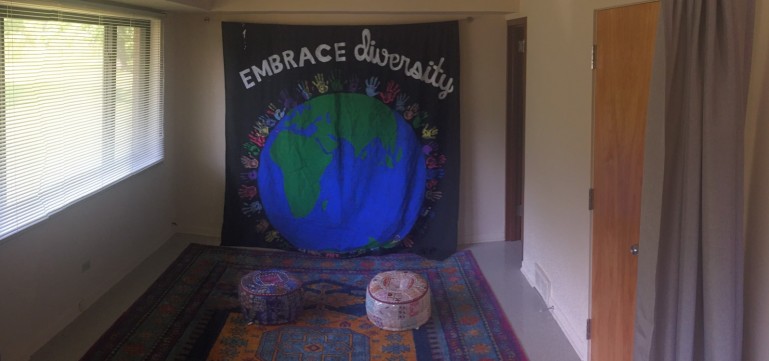 Lake Forest College warmly welcomes students of all faiths. We cultivate an open dialogue that enables you to broaden your world view and connect with fellow students from diverse traditions.
Faith/Spirituality/Religious Student Organizations
Hillel
Hillel is a group for Jewish students on campus. A developing organization, Hillel welcomes all Jews - reform, conservative, orthodox, or cultural. Our focus is to create a Jewish life on campus, cultivating a relationship with our community. In addition to planning for major holidays, Hillel hopes to take part in awareness projects. We also take part in Chicago Hillel events with area universities.

InterVarsity
Is a Christian student organization sponsored by a national organization with campus groups that vary from college to college. Lake Forest College's division of InterVarsity is open to all students who are interested in studying the Bible, worship, or hanging out. 
Muslim Student Association
The Muslim Student Association aspires to bring about a better understanding of Islam as a religion. We strive to make Islamic information available to the public and to encourage participation of MSA members in such endeavors.  We are also an organization that strives to strengthen the faith of each Muslim in God and the message He revealed to His Prophet Muhammad (peace be upon him).  A key objective of MSA is to present and explain Islam to the followers of other faiths.  This organization does not discriminate on the basis of age, race, color, religion, gender, national origin, ancestry, disability, veteran's status, sexual orientation or political affiliation.  One does NOT have to be Muslim to participate in this organization.
Secular Student Alliance 
Secular Student Alliance (SSA) provides a community for skeptics and does outreach within the college and local community to raise awareness about skepticism and related issues on the news and science. SSA advocates for free, objective thinking in regards to topics that tend to garner heated emotions and passionate opinions. SSA is a safe community, its members often discuss modern issues, using the past as a guide, addressing religion, science, politics based on belief, etc. in a critical but respectful manner. Its members strive to leave each meeting with a better understanding of the world around them. Varieties of perspectives, experiences, and knowledge is the driving factor of this national organization.
Area Religious Centers
In addition, a  multitude of religious centers in the town of Lake Forest and the surrounding areas welcome students for worship and fellowship. To find a list of religious centers click here. 
Religious Holidays 2018-19
While the College does not close on all the holidays included below, campus organizations and departments are encouraged to be mindful of programming on these dates. 
May 15*: Ramadan beginning (Islam)
June 14*: Eid al-Fitr (Islam)
August 20**: Eid al-Adha (Islam)
September 10-11*: Rosh Hashanah (Judaism)
September 18-19*: Yom Kippur (Judaism)
November 7:  Diwali (Hindu)
December 2 – 10*: Hanukkah (Judaism)
December 24: Christmas Eve (Christian)
December 25: Christmas Day (Christian)
January 7: Orthodox Christmas (Christian Orthodox)
March 6: Ash Wednesday (Christian)
March 21*: Nowruz - the Iranian Eve of the New Year (celebrated by Zoroastrians, Jews, Muslims, and Bahais)
April 19: Good Friday (Christian)
April 20- April 27*: Passover (Judaism)
April 21: Easter (Christian)
April 30*: Beltane-Samhain (Wiccan)
May 6*: Beginning of Ramadan(Islam)
* These holidays begin at sundown the previous day.
**These holidays are calculated on a lunar calendar and are approximate.
We may have missed a holiday that should be listed here. Please let us know at intercultural@mx.lakeforest.edu.