<div style="background-image:url(/live/image/gid/6/width/1600/height/300/crop/1/30028_english-_literature.rev.1452013046.png)"/>
<div style="background-image:url(/live/image/gid/6/width/1600/height/300/crop/1/29873_header-aerial.rev.1450206652.jpg)"/>
<div style="background-image:url(/live/image/gid/6/width/1600/height/300/crop/1/30024_area_studies.rev.1451945934.png)"/>
<div style="background-image:url(/live/image/gid/6/width/1600/height/300/crop/1/30025_education.rev.1451945980.png)"/>
<div style="background-image:url(/live/image/gid/6/width/1600/height/300/crop/1/30027_self_designed_major.rev.1451946126.png)"/>
<div style="background-image:url(/live/image/gid/6/width/1600/height/300/crop/1/30485_library.rev.1454952369.png)"/>
<div style="background-image:url(/live/image/gid/6/width/1600/height/300/crop/1/29871_papers.rev.1452013163.png)"/>
Health and Wellness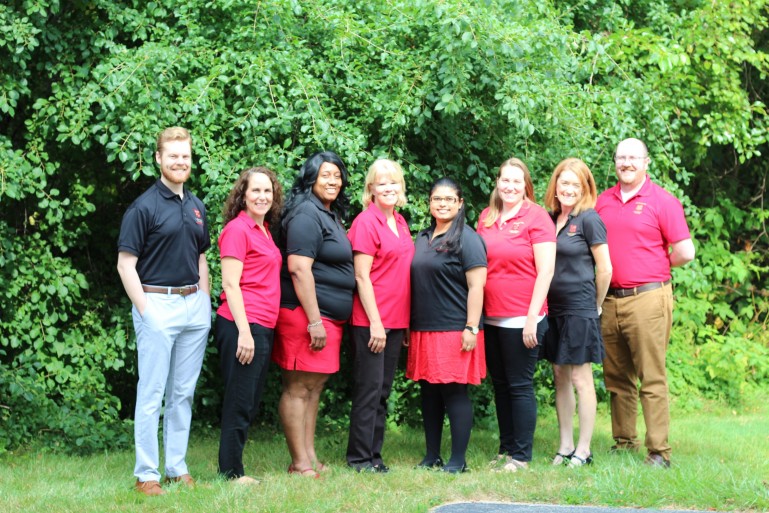 The Health and Wellness Center supports the College mission to promote an exceptional student experience by providing prevention-focused, accessible and high quality healthcare and counseling for a diverse student population.
We are dedicated to encouraging behaviors that change or eliminate health-related barriers to learning, and to promoting optimal physical, intellectual, emotional, spiritual, and community wellness
News about Health and Wellness
Below are a couple of resource options for tobacco/vaping cessation:

This is Quitting – A free mobile, text messaging program designed for young people to quit vaping.

Text "DITCHJUUL" to 88709

https://truthinitiative.org/thisisquitting

Illinois Tobacco Quitline – A free telephone counseling service, a resource for tobacco users interested in quitting.

1-866-QUIT YES (1-866-784-8937)

The Health and Wellness Center emailed all students on September 11 to alert them to a multistate outbreak of severe lung disease associated with e-cigarette product use (devices, liquids, refill pods, and/or cartridges).

The Health & Wellness Center would like to make you aware of a multistate outbreak of severe lung disease associated with e-cigarette product use (devices, liquids, refill pods, and/or cartridges).   As of September 6, 2019, over 450 cases of lung illness including five deaths have been reported to the Centers for Disease Control and Prevention (CDC).  All cases have been associated with the use of e-cigarette (vaping) products.  The Center for Disease Control (CDC), Food and Drug Administration (FDA), and state and local health departments are investigating this outbreak.

Patients have reported symptoms of cough, shortness of breath, or chest pain, some with gastrointestinal symptoms such as nausea, vomiting, or diarrhea or fatigue, fever, or weight loss.  Symptoms typically develop over a period of days to several weeks and can progressively worsen.

Based on available information to date, the disease is thought to be caused by an unknown chemical exposure rather than by an infectious illness.  The majority of patients reported a history of vaping products containing cannabinoids such as THC, while others reported vaping only nicotine.  No consistent e-cigarette product, substance, or additive has been conclusively linked to all who have been affected.  (MMWR, 6 September 2019). 

New York State health officials have identified vitamin E acetate (oil) in samples of vaping products provided by patients that were ill.  On 9/6/19 the FDA stated that most of the THC products tested contained "significant amounts" of vitamin E acetate but cautions that there is no definitive evidence that this chemical is the cause of the illnesses. 

We are strongly encouraging all students to stop the use of THC-containing vaping products, and consider stopping the use of nicotine vaping products while this investigation is ongoing.  The CDC has also recommended people stop buying vaporizers, cartridges and liquids off the street or modifying vaping products bought legally.

If you have used vaping products within a few days to several weeks and  develop any of the above symptoms, you may make an appointment or come to the Health & Wellness Center during walk-in hours (Monday – Friday 9:30 AM – 10:30 AM or 2:00 PM – 3:00 PM).  If you are experiencing significant symptoms when the clinic is not open there are options for evaluation and treatment:  Northwestern Lake Forest Hospital; NorthShore University HealthSystem Highland Park Hospital; Lake Forest Acute Care; Lake Forest CVS Minute Clinic.  For a medical emergency call 911 or Public Safety at 847 735-5555.

As the investigation proceeds, important findings will be posted on the Lake Forest College Health & Wellness Center's webpage.

Abbott, B. & Maloney, J.  (2019,September 7).  People urged to stop vaping following more deaths, hundreds of illnesses. The Wall Street Journal. Retrieved from  https://www.wsj.com/articles/authorities-investigating-450-vaping-illnesses-and-a-third-death-11567794441

Centers for Disease Control and Prevention. (2019, September 6). Investigation Notice. Retrieved from https://www.cdc.gov/tobacco/basic_information/e-cigarettes/severe-lung-disease.html#local-and-state-phds

Schier JG, Meiman JG, Layden J, et al. Severe Pulmonary Disease Associated with Electronic-Cigarette–Product Use — Interim Guidance. MMWR Morb Mortal Wkly Rep. ePub: 6 September 2019. DOI: http://dx.doi.org/10.15585/mmwr.mm6836e2

Lake Forest College ranked #14 in the nation for Best Health Services in the just-published 2020 edition of The Princeton Review's annual guide, The Best 385 Colleges.

The Health and Wellness Center doctoral internship program has earned accreditation from the American Psychological Association (APA).

Most students struggle at times when things don't go as planned. Not getting that internship, performing poorly in an important game, or failing an exam will undoubtedly ratchet up a student's stress level.

Cole Ledford, an advocate for LGBTQ+ and mental health communities, will speak at 7 p.m. on Thursday, October 20 in the Lily Reid Holt Memorial Chapel.

Current students: Learn more about the State of Illinois Student Optional Disclosure of Private Mental Health Act and complete the Authorization Form.

Lake Forest College stands together to prevent sexual misconduct on and off campus. Watch this video by FOREST Media, the Coalition Against Sexual Misconduct, Poets Igniting Change, and Student Government, then take the pledge

online

.