<div style="background-image:url(/live/image/gid/169/width/1600/height/300/crop/1/40277_31260_generic_green_campus_2.rev.1510165600.png)"/>
Learn More: Awareness, Rights & Misconduct
Prevention and Awareness
Foresters were encouraged to participate virtually for National Denim Day Wednesday, April 29th!
Share photos on Wednesday: #ForestersEverywhere #DenimDayLakeForestCollege
National Denim Day April 29th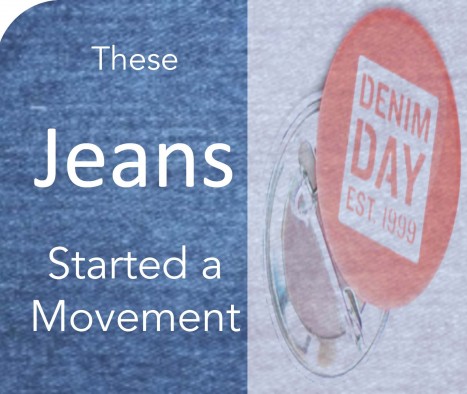 Denim Day History Synopsis
In 1999 the Italian High Court overturned a rape conviction because the victim was wearing tight jeans at the time of the assault. The justices stated that the victim must have helped her attacker remove her jeans, from which they inferred consent. People all around the world were outraged. Wearing jeans on this anniversary became an international symbol of protest against erroneous and destructive attitudes about sexual violence.
Get Involved at Lake Forest College:
The Office of Title IX, the Coalition Against Sexual Misconduct (CASM), and the Gates Center invite you to participate and we are hoping to engage students, staff, faculty and the community in raising awareness about this important social problem.
Be as creative as you would like. Get your whole class involved, family, or participate individually.
1) Wear any denim item April 29th
2) Take a photo alone or with others displaying your support
3) Share the photo on Social Media #ForestersForever or #DenimDayLakeForestCollege
4)Add Denim Day image as Zoom background
Visit the Title IX main webpage for additional sexual assault information.
_____________________________________________
Denim Day is a Peace Over Violence Program:
Their mission is to :Build healthy relationships, families and communities free from sexual, domestic and interpersonal violence.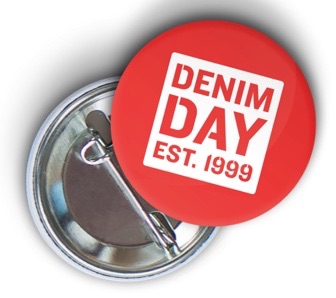 For the past 18 years, Peace Over Violence (POV) has run its Denim Day campaign on a Wednesday in April in honor of Sexual Violence Awareness Month. The campaign was originally triggered by a ruling by the Italian Supreme Court where a rape conviction was overturned because the justices felt that since the victim was wearing tight jeans she must have helped her rapist remove her jeans, thereby implying consent. The following day, the women in the Italian Parliament came to work wearing jeans in solidarity with the victim. Peace Over Violence developed the Denim Day campaign in response to this case and the activism surrounding it. Denim Day campaigns are held in cities all over the the United States, LA being the first. Learn more about POV.
_____________________________________________
Prior Prevention and Awareness Initiatives 2020:
Missed the Crime Victims' Rights Week Information April 19-25? We've captured the information shared here for you. To raise awareness of victims' rights, the Title IX Office highlighted a few topics during the week of April 20-24 along with the national crime victims' rights program. 

Every year, millions of Americans are affected by crime. Many will need ongoing care and resources. April 19–25 is National Crime Victims' Rights Week, a time to celebrate the progress achieved, raise awareness of victims' rights and services, and stand with our families, neighbors, friends, and colleagues whose lives have been forever changed.
Sexual Violence

 

 

Notable changes and rights on sexual assault, click here for more.

1978-The National Coalition Against Sexual Assault is formed to combat sexual violence and promoted services for rape victims.

1992-Congress reauthorizes the Higher Education Bill, which includes the Campus Sexual Assault Victims' Bill of Rights.

2009-President Obama issues the first White House Proclamation of National Sexual Assault Awareness Month.

2012-Title IX shifts, as the Department of Education and OCR clarifies the responsibility and expansion of Title IX beyond sexual harassment for K-12 and college campuses.

2014-President Obama issues a Presidential Memorandum to establish the "White House Task Force to Protect Students from Sexual Assault.

2017-Trump Administration, Department of Education introduces interim guidance and proposed Title IX regulations aiming to increase the civil right protections from guidance to law.

 
Human Trafficking
 

Human Trafficking-

 

The TVPA defines a "severe form of trafficking in persons" as—

Sex trafficking (the recruitment, harboring, transportation, provision, obtaining, patronizing, or soliciting of a person for the purpose of a commercial sex act) in which a commercial sex act is induced by force, fraud, or coercion, or in which the person induced to perform such act has not attained 18 years of age; or

The recruitment, harboring, transportation, provision, or obtaining of a person for labor or services, through the use of force, fraud, or coercion for the purpose of subjection to involuntary servitude, peonage, debt, bondage, or slavery.

The U.S. Department of Justice (DOJ) has been enforcing criminal laws against involuntary servitude and slavery for a long time. They enacted the Trafficking Victims Protection Act (TVPA) in 2000, which brought new benefits, services, and criminal penalties to address human trafficking in a more comprehensive and effective way.

 
Domestic Violence/Interpersonal Violence
 

Domestic violence is violence or the threat of violence (including but not limited to sexual or physical abuse) committed by a current or former spouse or domestic partner of the individual, by someone with whom the individual shares a child in common, or by someone who is cohabitating with or has cohabitated with the individual as a spouse or intimate partner. 

Highlights of Rights Enactment Dates:

1995-The U.S. Department of Justice creates the Violence Against Women Office to provide federal leadership in developing the national capacity to reduce violence against women and administer justice for and strengthen services to victims of domestic violence, dating violence, sexual assault, and stalking.

1996-The National Domestic Violence Hotline is established by Congress to provide crisis intervention, information, and referrals to victims of domestic violence and their friends and family.

2013-Congress passes and President Obama signs the reauthorization of the Violence Against Women Act (VAWA 2013). The measure expands protections for lesbian, gay, bisexual, and transgender survivors, Native American and Native Alaskan survivors, and teens and young adults. 
2015-OVC, in partnership with the Office of Juvenile Justice and Delinquency Prevention, releases the Supporting Male Survivors of Violence Demonstration Initiative, designed to enhance and support trauma-informed systems of care for male crime victims and, in particular, boys and young men of color.

2016-On June 14, 2016, the White House convenes the first United State of Women summit to examine issues of gender equality, including violence against women.

 
Sexual Exploitation
 

Until the great mass of the people shall be filled with the sense of responsibility for each other's welfare, social justice can never be attained. 

–Helen Keller (1880–1968) 

 

Sexual Exploitation-Sexual exploitation is the taking advantage of a non-consenting person or situation for personal benefit or gratification or for the benefit of anyone other than the alleged victim; and the behavior does not constitute rape, sexual touching or sexual harassment. Sexual exploitation includes, but is not limited to:


Photographing or making audio or video recordings of sexual activity without consent;

Dissemination of images or recordings without consent of the participant(s);
Allowing others to observe sexual activity without the knowledge or consent of the partner;
Voyeurism (peeping tom);
nowingly transmitting a sexually transmitted infection or HIV to another student;
Prostituting another person;
Giving alcohol or other drugs to another student with the intention of rending him or her incapable of giving consent

 
Stalking
 

Justice is the constant and perpetual will to allot to every man his due. 

–Domitius Ulpianus (170–223).

 

 

 IT'S NOT YOUR FAULT

Stalking-Stalking is prohibited. It is willful, malicious and repeated following of a person or harassing behaviors against another person, putting the person in reasonable fear for his or her personal safety, or the safety of his or her family. This includes use of notes, mail, gifts, communication technology (e.g. voicemail, text messages, internet and social networking sites—using any electronic or telecommunication is also known as cyber-stalking) to harass or convey a threat. This offense may also be treated as a type of sexual misconduct in certain situations.

4.2% of students have experienced stalking since entering college.

 

Other info

 
 
 _______________________________________________________________
Other Virtual Happenings in April:
National Sexual Assault Awareness Month
______________________________________________________
Other Helpful Campus Links: