<div style="background-image:url(/live/image/gid/95/width/1600/height/300/crop/1/42360_HOMECOMING_darker.rev.1523377981.jpg)"/>
Communications and Marketing
Media Relations
The Office of Communications and Marketing disseminates the good news of the College to internal and external audiences.  
Promote Your Story
We can help you to publicize your news and events on and off campus. The sooner we have the full details the more quickly we can send them to the online news platforms. Although we cannot guarantee your event or news item will be featured on a given news site, we will do our best to meet your expectations. Think your item deserves special attention? Contact Linda Blaser to discuss. 
For The Press
Faculty Experts
Ninety-eight percent hold a PhD or terminal degree from places like Northwestern, Princeton, University of Pennsylvania, MIT, Harvard, University of Michigan, and University of Chicago.
Many have been awarded grants and fellowships and recognized for their research and teaching by prestigious organizations such as the National Science Foundation, National Institutes of Health, National Endowment for the Humanities, and the Andrew Mellon Foundation.
They are regularly contacted for expert comment in media such as The New York Times, The Washington Post, The Wall Street Journal, The Economist, National Public Radio, and others.
Visit our Faculty Experts Guide. 
Athletics Information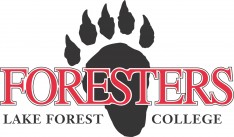 Visit our Athletics Homepage. 
Check the schedule of sporting events. 
Get roster information. 
Media Relations
For press inquiries, please contact Linda Blaser, 847-735-6177.