<div style="background-image:url(/live/image/gid/6/width/1600/height/300/crop/1/30485_library.rev.1454952369.png)"/>
<div style="background-image:url(/live/image/gid/6/width/1600/height/300/crop/1/30024_area_studies.rev.1451945934.png)"/>
<div style="background-image:url(/live/image/gid/6/width/1600/height/300/crop/1/30028_english-_literature.rev.1452013046.png)"/>
<div style="background-image:url(/live/image/gid/6/width/1600/height/300/crop/1/29871_papers.rev.1452013163.png)"/>
<div style="background-image:url(/live/image/gid/6/width/1600/height/300/crop/1/30027_self_designed_major.rev.1451946126.png)"/>
<div style="background-image:url(/live/image/gid/6/width/1600/height/300/crop/1/30025_education.rev.1451945980.png)"/>
<div style="background-image:url(/live/image/gid/6/width/1600/height/300/crop/1/29873_header-aerial.rev.1450206652.jpg)"/>
Bernie Reyes Facio '18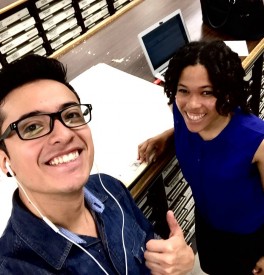 Bernie Reyes Facio '18 is spending his summer as a Digital Chicago Fellows Research Assistant. He's researching the history of housing inequities in Chicago with Professor Desmond Odugu and Camille Lemieux '17. 
"Chicago, as one of the most important cities in the country, has many uncovered stories that resonate in today's society," Bernie said. "I wanted to partake of something bigger that I could imagine while having a positive impact on the community I live."
As he learns about redlining in Chicago and the legal reasons for racial segregation in cosmopolitan cities, he is developing invaluable research skills.
"I am incredibly excited for this opportunity and I believe projects like these are the ones that can change the world positively, one city at the time."
How did you choose your area of study?
I wanted to combine my thirst for writing, proficiency in developing coherent argumentations, passion for public service, and ability to afford an international life in the future; therefore, communication at the College satisfied all four elements of my academic carrier development and could even provide me different options across the communication sphere to apply my skills and knowledge elsewhere, such as public relations, publishing editing, or social media studies.
What did you think of the faculty?
My professors develop research projects, write books, attend conferences, and are never really satisfied with their own understanding of things since they constantly aim to take that further step so that students like me can develop a critical, analytical, and sometimes an abstract way of thinking while also being reachable, understanding, highly demanding, and even friendly.
What was your favorite class?
My favorite class was Physics 106: Intro to Light, Sounds, and Waves. It was my favorite because it has nothing to do with my academic career whatsoever but the professor sparked genuine interest in me. I hated physics (and science) before I took that class but now I understand nuclear physics!
Communications 281: Theories of Mass Communication is particularly impressive because we constantly discuss about media frameworks, such as Narcotizing Effect in American Media, that not only are applicable to my professional goals in journalism but also affect my personal life as I think about these theories while I critically consuming news media content through newspapers and social media.
What makes Lake Forest College a great place to be an international student?
Classes and faculty. Sometimes it could be a little complicated to understand academic concepts or develop scholarly arguments in writing. However, because the faculty ratio is small at Lake Forest College, I have been able to go to office hours after class and discuss about an idea that wasn't really clear. Professors here connect with me in a way that never could have happened in universities back home. This ability to communicate easily with a professor also shows to international students the liberal arts form of acquiring knowledge; something that is rooted in the American culture and is fascinating too.
What is your favorite place on campus?
Deerpath courtyard on north campus. It's close to the Deerpath hall, the art studio, it's quiet, and I always find interesting people to talk to.