<div style="background-image:url(/live/image/gid/6/width/1600/height/300/crop/1/29871_papers.rev.1452013163.png)"/>
<div style="background-image:url(/live/image/gid/6/width/1600/height/300/crop/1/30028_english-_literature.rev.1452013046.png)"/>
<div style="background-image:url(/live/image/gid/6/width/1600/height/300/crop/1/30027_self_designed_major.rev.1451946126.png)"/>
<div style="background-image:url(/live/image/gid/6/width/1600/height/300/crop/1/30485_library.rev.1454952369.png)"/>
<div style="background-image:url(/live/image/gid/6/width/1600/height/300/crop/1/30024_area_studies.rev.1451945934.png)"/>
<div style="background-image:url(/live/image/gid/6/width/1600/height/300/crop/1/30025_education.rev.1451945980.png)"/>
<div style="background-image:url(/live/image/gid/6/width/1600/height/300/crop/1/29873_header-aerial.rev.1450206652.jpg)"/>
Fatemeh "Sima" Riahi '19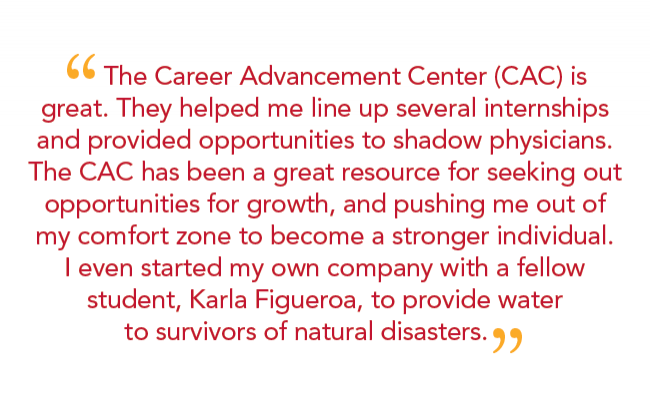 Why did you choose to attend Lake Forest?
I chose to attend Lake Forest College because of the many opportunities that are available on campus, especially the research opportunities, which are endless. Students can stay over the summer to study in a lab of their choice. I also chose to attend Lake Forest College because of the unity I saw on campus during my initial tour as well as the hospitality of the admission staff. Lake Forest College is also very affordable with so many opportunities for financial aid.
Was there a deciding factor that sold you on attending?
The deciding factors, for me, were the strength of the science program and the small campus environment.
Did you feel welcome as a transfer student?
The admissions staff was very helpful during my transition to the College. The transfer student trip to Chicago during orientation helped me make connections that lasted throughout my time at Lake Forest College. That's where I met Karla Figueroa '19. We went on to create a startup company that aims to provide water to survivors of natural disasters. There are many opportunities to be involved on campus as a transfer student.
What do you like best about Lake Forest College?
What I love most about Lake Forest College is how quickly you can assimilate to campus life. My initial feelings were that I would spend two quick years here and graduate, and be in and out. I was completely wrong; Lake Forest College grows on you. This campus is so welcoming. If you reach out to pursue your interests, you'll find the possibilities are endless. You just have to be open to them. That would be my advice to any student who transfers to Lake Forest College.
Are you making use of the Career Advancement Center?
Absolutely. I have several internships lined up and have shadowed physicians that I otherwise would not have been able to because of the CAC. Stephanie Valtierra has been a great source for finding internships and seeking out other opportunities for growth. Colleen Monks, otherwise known as the resume wizard, has helped me sharpen my resume and pushed me out of my comfort zone to become a stronger student and a stronger individual.
Do you have a favorite spot on campus?
As a biology major, my favorite spot on campus is, of course, the Lillard Science Center.
What advice would you give to a student considering transferring to Lake Forest?
My advice would be to open yourself up to the opportunities that are made available to you on campus. This College pushes you to reach goals you never thought possible.