<div style="background-image:url(/live/image/gid/84/width/1600/height/300/crop/1/45667_Academics.rev.1531425285.png)"/>
<div style="background-image:url(/live/image/gid/84/width/1600/height/300/crop/1/45642_FIYS_Field_Trip.rev.1531246209.jpg)"/>
<div style="background-image:url(/live/image/gid/84/width/1600/height/300/crop/1/5986_screen_shot_2016-11-30_at_3.27.37_pm.rev.1480543045.png)"/>
Jake Ngugi '21
People sometimes think art is all about statues and paintings, but Ngugi learned about a new art form this summer. His research involved creating figures to implement kinetic forces as a new mode of artistic expression and presentation.
Q. How do you think this experience will impact your future?
A. This project has enabled me to explore my artistic interests while allowing me to learn new technical skills that I will carry with me in the future.
Q. What's it like working one-on-one with a professor?
A. The one-on-one setting that the Richter Program provides has allowed me to learn and observe in a more direct manner.
Q. What was your favorite part of the Richter Scholars program?
A. Discovering new solutions and approaches to structural and technical problems is my favorite part of the project.
Q. What did you learn about yourself this summer during the program?
A. I have learned the importance of resilience in the face of hardship.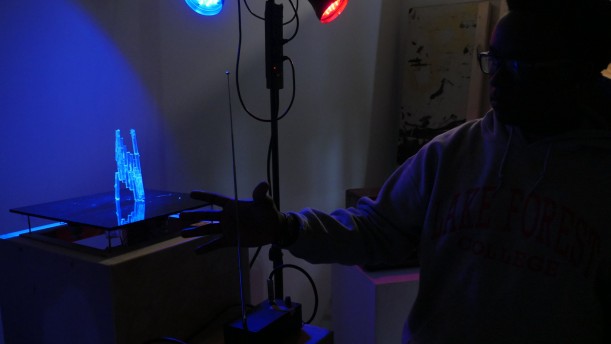 —By Sangjun Hornewer '20