<div style="background-image:url(/live/image/gid/10/width/1600/height/300/crop/1/29649_visit_campus-cropped.rev.1450717447.jpg)"/>
<div style="background-image:url(/live/image/gid/10/width/1600/height/300/crop/1/48737_IMG_9636.rev.1541712259.jpg)"/>
<div style="background-image:url(/live/image/gid/10/width/1600/height/300/crop/1/29874_header-aerial.rev.1450207337.jpg)"/>
<div style="background-image:url(/live/image/gid/10/width/1600/height/300/crop/1/29736_apply-_needs_to_be_cropped.rev.1451944927.jpg)"/>
Farhad Ladhani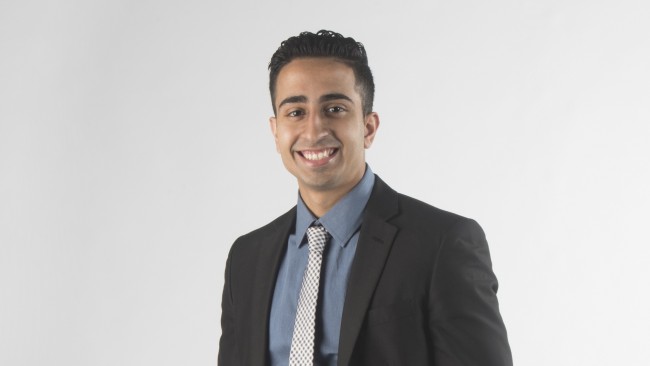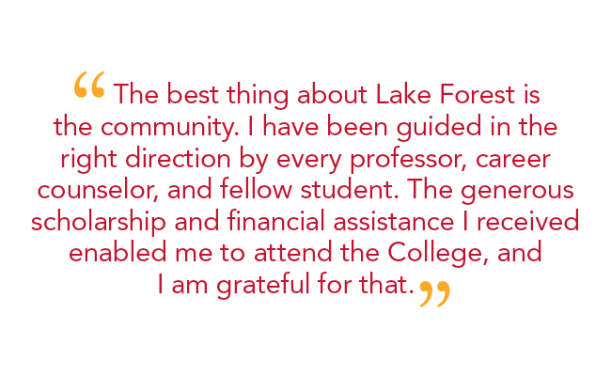 Why did you choose to attend Lake Forest College?
I got my associate's degree from Oakton Community College while owning my own business and working another job. I never intended on getting my bachelor's degree until I found out that Lake Forest College offers scholarships to good transfer students. I applied and they accepted me. I realized then that it was possible to come here and get my undergraduate degree, which I never imagined doing. School was always easy to me, academically, but, financially, it was hard. Lake Forest College made it possible. 
What was the deciding factor that sold you on attending Lake Forest College?
When I visited campus, I found out Lake Forest College is a small community where everybody knows everybody. I really liked that. Now, all of my professors know me. Everyone is helpful and there for you. It's a friendly community. Everyone wishes the best for others, which is really nice. I have cousins who are going to DePaul and Loyola in Chicago. If they don't show up to class one day, their teachers don't even notice. If I miss a class, the next day I hear, "Oh, Farhad, what happened? Why weren't you in class?" It's nice to be pushed in the right direction.
Did you feel welcome as a transfer student when you first came to campus?
Yes, I absolutely felt welcome as a transfer student. Even though I work and own my own business, I'm still involved in campus organizations. Last year I was in the American Marketing Association and this year I'm involved in ATO, a fraternity on campus. 
What do you like best about the College?
I like that the professors have real-life experience in the corporate world and in hedge funds and investments. They can share that working knowledge with their students, which allows you to learn more about what goes on outside the classroom.That's really awesome.
What do you do in your free time?
I like to go to the gym on campus. It's  great to have such a nice facility on campus and to be able to work out.
What advice would you give to a student considering transferring to a four-year school?
I would tell them to definitely look into Lake Forest College. It has a welcoming environment and is a school that will help you be successful in the future. They help you network and make connections in the outside world, instead of just keeping you enclosed inside a bubble. I wish I would have gotten my entire college experience here. The two years went by too fast. The community is great and it could make a difference in your future, so come sooner rather than later.