<div style="background-image:url(/live/image/gid/95/width/1600/height/300/crop/1/42360_HOMECOMING_darker.rev.1523377981.jpg)"/>
Communications and Marketing
Atlas Obscura interviews Rebecca Graff on Mecca Flats
Assistant Professor of Anthropology and Chair of the American Studies Program Rebecca Graff is quoted in Atlas Obscura's article on Chicago's legendary Mecca Flats apartment complex, which was uncovered during an archaeological dig in summer 2018.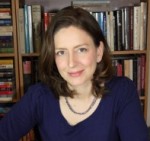 Completed in 1892, this storied residence was once a gathering spot for the Chicago Black Renaissance. The complex was destroyed in 1952.
Click here to read the article.