<div style="background-image:url(/live/image/gid/95/width/1600/height/300/crop/1/42360_HOMECOMING_darker.rev.1523377981.jpg)"/>
Communications and Marketing
Digital Chicago, Chicago Fellows on the road
• In June, Chicago Fellows Desmond Odugu, Richard Pettengill, Ben Zeller, Rebecca Graff and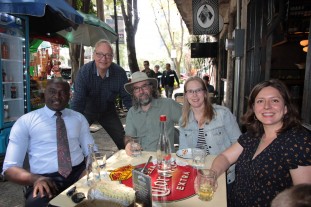 Digital Chicago's Emily Mace presented on the results of several years' collaboration on Digital Chicago projects at the Alliance of Digital Humanities Organizations' international conference in Mexico City, Mexico.
• Assistant Professor of Anthropology Rebecca Graff and Assistant Professor of History and African American Studies Courtney Cain presented their talk, No Blacks in the 'White City'? Frederick Douglass, the Haitian Pavilion, and the Challenge to the Status Quo at the Word's Exposition Fair 1893 - Chicago, at the Hyde Park Historical Society in Chicago on July 15.
• Associate Professor of Religion Ben Zeller is participating this week in the second Summer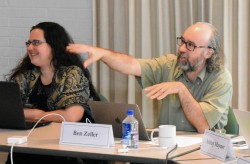 Institute on Objects, Places, and the Digital Humanities at the National Humanities Center in Research Triangle Park, North Carolina. The institute is focusing on the theory and practice of digital work for topics in art, architecture, urban history or material culture.