<div style="background-image:url(/live/image/gid/95/width/1600/height/300/crop/1/42360_HOMECOMING_darker.rev.1523377981.jpg)"/>
Communications and Marketing
Novelist Jane Hamilton announced as 2018 Commencement speaker
Award-winning novelist Jane Hamilton, acclaimed as one of the major writers of our time, will deliver this year's graduation address at the College's 140th Commencement on Saturday, May 12, 2018 at Ravinia Festival Park in Highland Park, Illinois.
Also receiving honorary degrees will be Gary T. Johnson, president of the Chicago History Museum, and Dr. Teepu Siddique, the Les Turner ALS Foundation/Herbert C. Wenske Foundation Professor at Northwestern University.
Hamilton is critically praised as a novelist of surpassing gifts, wit and wisdom about the human condition as it persists through challenging times. Author of the bestseller A Map of the World, her Wisconsin-based novel that was adapted into a critically acclaimed film, Hamilton is also celebrated for The Book of Ruth, which won the PEN/Hemingway Award for First Fiction; Disobedience; The Short History of a Prince; and her most recent novel, The Excellent Lombards (2016). A resident of Rochester, Wisconsin, Hamilton is an alumna of the Ragdale Foundation's creative writing residency program, and a graduate of Carleton College.
President of the Chicago History Museum since 2005, Johnson is a lifelong Chicagoan who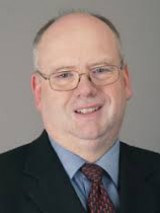 Gary T. Johnsonhas substantially expanded the Museum's community outreach programs and personally visited more than 300 school classrooms to talk with young students about the museum and Chicago history. He also serves as president of Museums in the Park, an association of Chicago's major museums.  Before joining the Chicago History Museum, Johnson was a partner in two global law firms based in Chicago, and developed a record of impressive leadership in civic affairs and civil rights.  A Rhodes Scholar, he was educated at Yale University (Phi Beta Kappa, A.B. summa cum laude), Oxford University (Rhodes Scholar; M.A. Modern History), and Harvard University (J.D.).
Siddique is the founder of the Neuromuscular Disorders Program and Neurogenetics Laboratory at Northwestern University's Feinberg School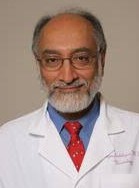 Dr. Teepu Siddiqueof Medicine. A physician-scientist and professor of both neurology and cell and molecular biology, he has led for the past quarter-century the Les Turner ALS Research Laboratory, which focuses on the clinical and molecular characteristics of ALS (Lou Gehrig's Disease) and the development of novel therapeutics. Internationally renowned for his scientific research, Siddique also maintains a large clinical practice with a specialty in familial ALS cases. He pioneered the molecular genetic approach to ALS, leading a world-wide collaboration that successfully identified the first genetic cause of ALS in 1993. Born in Pakistan, Siddique studied botany at the University of the Punjab's Islamia College before coming to the United States and completing his medical training. He is the recipient of numerous national and international scientific research awards.
Hamilton, Johnson, and Siddique will be presented honorary degrees during the May 12 commencement ceremonies upon confirmation by the College's Board of Trustees.