<div style="background-image:url(/live/image/gid/22/width/1600/height/300/crop/1/42260_header4.rev.1522425797.png)"/>
<div style="background-image:url(/live/image/gid/22/width/1600/height/300/crop/1/29870_header-museum.rev.1522770032.png)"/>
<div style="background-image:url(/live/image/gid/22/width/1600/height/300/crop/1/42258_header2.rev.1522425093.png)"/>
<div style="background-image:url(/live/image/gid/22/width/1600/height/300/crop/1/29643__train.rev.1450734095.jpg)"/>
<div style="background-image:url(/live/image/gid/22/width/1600/height/300/crop/1/29646_internshipcropped2.rev.1451945094.jpg)"/>
<div style="background-image:url(/live/image/gid/22/width/1600/height/300/crop/1/29644_chicago_museums.rev.1451945214.jpg)"/>
<div style="background-image:url(/live/image/gid/22/width/1600/height/300/crop/1/42259_header.rev.1522425160.png)"/>
<div style="background-image:url(/live/image/gid/22/width/1600/height/300/crop/1/29881_header-skylinecropped.rev.1522426309.png)"/>
Tell Me More: A Look Back at Essanay Studios
Professor of Music Don Meyer and the Lake Forest Moving Picture Orchestra present a live performance of music to accompany Chicago-produced silent film Max Wants a Divorce at the Chicago History Museum on Tuesday, May 17.
Lake Forest College Professor of Music Don Meyer joins Chicago History Museum curator Olivia Mahoney to bring us back in time to 1917: an era when the film industry thrived in Chicago and live music accompanied silent films. The Lake Forest Moving Picture Orchestra will perform a score Meyer compiled as part of the College's Digital Chicago: Unearthing History and Culture grant. Meyer's orchestra includes Lake Forest College students, faculty, and staff, along with local musicians from the wider community.
The performance and screening is part of the Museum's "Tell Me More!" Members' Event series. The evening will feature talks by Meyer and Chicago History Museum curator and Essanay Studios expert Olivia Mahoney. The studio formed the heart of the once-prominent Chicago film industry, and Mahoney will share images from the museum's Essanay collection.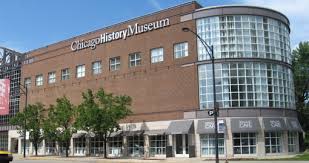 The event costs $10 for museum members, and $15 for non-members. The Center for Chicago Programs will have a limited number of tickets available for interested students, faculty, or staff from the Lake Forest College community. To reserve your ticket, RSVP here on the College's Events Calendar.
Meyer developed this score as part of his work as a Chicago Fellow in 2015 for Lake Forest College's Digital Chicago grant, funded by The Andrew W. Mellon Foundation. Accordingly, Professor Meyer compiled a score using photoplay music common to the silent film era. Photoplay music uses short musical themes to portray different film moods (such as "mysterious," "romantic," "comic," etc.).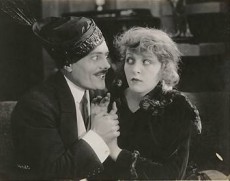 Lake Forest College student Sydnie Bivens '17 assisted Meyer, identifying this film that had been lost for decades, as well as researching photoplay music in the Balaban and Katz Collection at the Harold Washington Library Archives.
Max Wants a Divorce also screened at Lake Forest College earlier in the spring semester during Family Weekend, on February 6 in the Lily Reid Holt Memorial Chapel, as well as at Lake Forest Place this past January. Also in February, the chamber orchestra recorded score; the combined music and film will be available later this year through Digital Chicago's forthcoming website.
Meyer, former chair of the Lake Forest College Department of Music, continues his work for Digital Chicago in 2016 by recreating music from 1893 World's Columbian Exposition.
Digital Chicago: Unearthing History and Culture is an $800,000, four-year grant from the Andrew W. Mellon Foundation to involve students and faculty in exploring specific sites in Chicago's history, through urban archeological digs, digital humanities projects, and coursework in a wide array of disciplines in the humanities and social sciences.