<div style="background-image:url(/live/image/gid/95/width/1600/height/300/crop/1/42360_HOMECOMING_darker.rev.1523377981.jpg)"/>
Communications and Marketing
Loop students access professionals
In The Loop students and successful alumni professionals toasted the final Spring 2015 All-Access Mixer on April 16.
Board of Trustees member Mark Nagle hosted the networking event at Czarnowski, the exhibit and event marketing company where he is CEO. The company is located in Chicago's Pilsen neighborhood. 
The final All-Access Mixer was a good way for students and alumni to reflect on and celebrate the semester-long In The Loop program.
Brittany Gora '16, Harish Tadimarri '15, and Ariane Uwamba '15 shared stories of their Loop experience, including what they  learned and how they grew during the residential, interning, and study immersion program in Chicago.
Students had only good things to say about the program. "The Loop experience made my Lake Forest College experience," said Hiwot Mamo '15, an In The Loop student for two semesters.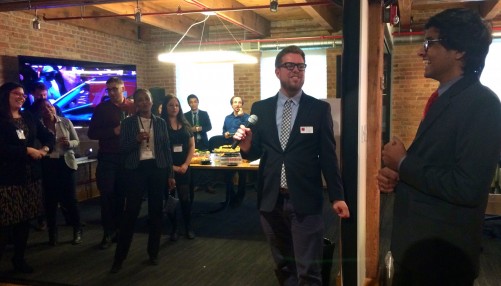 As part of the celebration, the Forester group sang "Happy Birthday" to Tadimarri (right), who turned 21 the day before, and all students received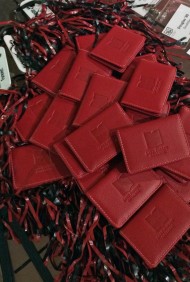 a red Lake Forest College business holder to use in their future networking.
In The Loop All-Access Mixers are intended to help students learn how to translate their liberal arts experience to the real world through networking events with alumni.
The All-Access networking events are a collaboration among the Career Advancement Center, the Office of Development and Alumni Relations, and the Center for Chicago Programs.