<div style="background-image:url(/live/image/gid/6/width/1600/height/300/crop/1/30024_area_studies.rev.1451945934.png)"/>
<div style="background-image:url(/live/image/gid/6/width/1600/height/300/crop/1/29873_header-aerial.rev.1450206652.jpg)"/>
<div style="background-image:url(/live/image/gid/6/width/1600/height/300/crop/1/29871_papers.rev.1452013163.png)"/>
<div style="background-image:url(/live/image/gid/6/width/1600/height/300/crop/1/30485_library.rev.1454952369.png)"/>
<div style="background-image:url(/live/image/gid/6/width/1600/height/300/crop/1/30025_education.rev.1451945980.png)"/>
<div style="background-image:url(/live/image/gid/6/width/1600/height/300/crop/1/30027_self_designed_major.rev.1451946126.png)"/>
<div style="background-image:url(/live/image/gid/6/width/1600/height/300/crop/1/30028_english-_literature.rev.1452013046.png)"/>
The moment I knew Chicago was cool (and other secret gems)
Associate dean of the faculty and director of the Center for Chicago Programs interviews four Foresters to learn about their attraction to the Windy City.
I must begin with a confession.
Before my time at Lake Forest College, I had never visited Chicago. An East Coaster by geographical accident, I knew nothing of Wrigley Field, the faceless statue of Ceres atop the Board of Trade, or the way that Lake Michigan—a magnificent inland ocean—reflects its waves onto some of the world's most amazing skyscrapers. 
My interest developed almost immediately, whetted during a fall 2001 course trip to the Jerry Springer Show, and suitably confirmed by my 2009 involvement in the centennial of Daniel H. Burnham's Plan of Chicago.
As associate dean of the faculty and director of the Center for Chicago Programs, I spend each day thinking about the "City that Works," whether it be directing the In The Loop residential program, coordinating the College's new partnership with the Chicago Humanities Festival, or simply reading deeply in one of my favorite books, Ben Hecht's 1001 Afternoons in Chicago.
Hecht's newspaper columns that comprise the book never lose sight of the human stories of the city, so I know the best way to serve the city is by telling stories about how Lake Forest College students, faculty, alumni, and trustees interact with Chicago.
SCHNEIDERMAN'S SECRET GEM IN THE CITY:

My secret location isn't one. Rather it's a way to transform the city into a different space. I ride Divvy bikes as much as possible, whether cutting from Bridgeport to the Lakefront Trail, or sweeping through the Loop during rush hour. The bike is the best way to find Chicago's secret spaces.
---
Professor of Biology Shubhik DebBurman: Consistent 'Ah Ha' Moments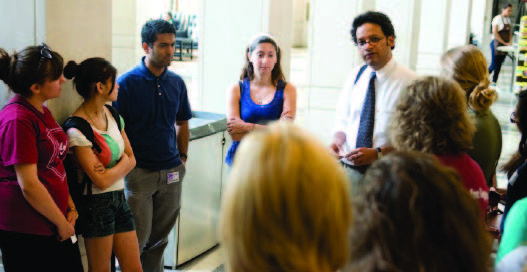 As a postdoctoral fellow at the University of Chicago in 1997, Shubhik DebBurman knew he wanted to teach at a small college. A phone call to former Lake Forest faculty member Bill Zamer changed his life.
DebBurman rode the train from Ogilvie to Lake Forest for a guest lecture at the College. He was not only wowed by the beauty of the campus, but also quickly imagined what it might be like to teach here.
"Meeting faculty here—Karen Kirk and Anne Houde—they stood out," said DebBurman, remembering that day from his office in the Johnson Science Center. "You have a dream and you see that this is exactly the kind of place where you imagined fitting in and doing what you want to do."
Since joining the faculty in 2001, legions of students have worked with "Dr. D." in so many capacities: in his lab conducting research on Parkinson's disease, in his popular first-year studies course Medical Mysteries of the Mind, on the journal Eukaryon, and as part of the neuroscience major he helped to found.
In all cases, Chicago is an essential part of his work. He remembers, in fact, his first time in the city: "We were college students in Ohio, and we rented a car. We stayed for a week, and I fell in love with Chicago."
DebBurman cultivates that same sense of wonder in his courses that use the city: "I am all about consistent 'Ah Ha' moments. Every time I've taken students to Northwestern Medical School on Chicago Day, they meet with animated pathologists opening up brains of humans who suffer from Alzheimer's." He also knows that this lesson sticks. "It is never surprising to see the effect it has on students, and how many of them stand up four years later and make choices based upon this experience."
DebBurman teaches more first-year students than any faculty member at the College. "The first course in College should be about inspiration, direction, and confidence, that I am doing something that is meaningful. And Chicago is incredibly important for that. I couldn't have done that if I were at the college I graduated from (in Ohio)."
Further, DebBurman speaks eloquently about "the edge we provide in having our students constantly brush with the professional world by being near Chicago. At professional conferences in the city, our students learn to interact effectively and persuasively with scientists and professionals from diverse sectors. Through this constant showcasing of quality student outcomes, we have built a superior reputation."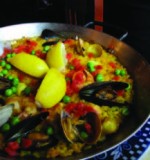 DEBBURMAN'S SECRET GEM IN THE CITY:
Café Iberico in River North is very good. It's one of our hangouts. I also recently took my cousin to Kenwood (a neighborhood on the city's south side), and I thought it was awesome.
---
Alumnus and Trustee Bill Lowry '84: Volunteerism with Heart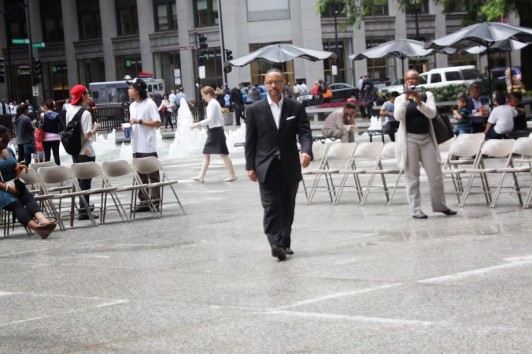 Bill Lowry '84, member of the Board of Trustees, remembers basketball and his high school teammate.
"We were the back court at Francis W. Parker, that stellar high school basketball team across from the Lincoln Park Zoo. Then-coach at Lake Forest College, Charles Miller, invited my friend to come up to see the campus and to play a little ball. We decided to go together."
Lowry and his friend had already been accepted at other colleges, but Lowry wasn't sure: "I had committed to a school in Iowa, but I was always troubled by the cornfields." 
Lake Forest College impressed him. "Coming back from Lake Forest College as I returned to Chicago, it hit me like a ton of bricks—this is the best of both worlds. This was my 'Ah Ha' moment. This is the liberal arts education I want, where I can study and grow. Yet I will have all the resources of my hometown Chicago right here. I would have the same feeling even if Chicago were not my hometown."
Lowry's law career—as a shareholder in the law firm Nyhan, Bambrick, Kinzie & Lowry, P.C.—has been distinguished also by his service to Chicago.
"Without having a master plan, my volunteerism has become geared to education and kids. Whether you're talking about my service on the Board of Loyola Law School, the Chicago Children's Museum, Non-Violence Initiative, or Chicago Sister Cities International for Durban, South Africa—all relate to this educational piece and giving voice to groups that are sometimes not heard."
Lowry's work with the Durban committee will soon include a Lake Forest College student as a liaison to the committee. "It's a wonderful opportunity to get a voice and a perspective from someone absolutely coming from a different space to those of us sitting around the table."
LOWRY'S SECRET GEM IN THE CITY: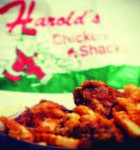 What I like to do when I want to show people a different side of Chicago is take them to one of the Harold's Chicken Shacks. You are doing yourself a disservice if you spend any time around Chicago and you have never experienced Harold's fried chicken.
---
Student Cass Balzer: "This is a cool place to be."
As a child, a family trip put Chicago on Balzer's mental map. She remembers, of course, Navy Pier, and even as a child recognized that there was an "elusive thing" about the city.
A double major in sociology and anthropology and English literature, Balzer is always in the city. "This past academic year, there was not a single weekend I didn't go to Chicago." Her activities include concerts, coffee shops, bookstores, and theater, as well as wandering rambles. "It's a way to grow as a person and test your independence. I can take the train down and then use public transportation."
As a Chicago ambassador for the Center for Chicago Programs, Balzer leads innovative student trips such as the fall 2014 bookstore crawl, which started at Women and Children First in Andersonville, before a bus ride to The Book Cellar in Lincoln Square, and ended at a Wicker Park visit to Quimby's and Myopic Books.
The students not only bought books, but also, says Balzer, explored different  parts of the city. "One of the students told me, 'I didn't even know you could get off at a Ravenswood stop.' I remember the first time I got off the train there and realized that this was still Chicago." 
After a first-year studies course trip for Segway rides in Grant Park, Balzer and two friends took their first excursion to Wicker Park. There, at the Wormhole, a coffee shop, she looked around and had one of those moments: "I feel like an adult, and this is a cool place to be."
BALZER'S SECRET GEM IN THE CITY: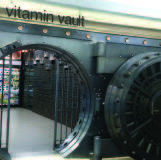 I always take friends to the Walgreens on the corner of Milwaukee, Damen, and North in Wicker Park. It used to be an old bank, and I take friends to the top floor to look at the ceiling, which is really beautiful, or the basement "vitamin vault" that used to be the bank vault.
---
Alumna Gabrielle Martinez '93: Taking a Leap from Lake Forest to Chicago and Beyond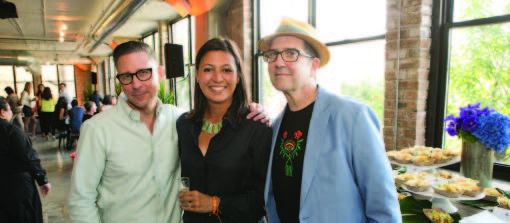 In 1999 Gabrielle Martinez '93, and her husband left their positions with a Chicago caterer and started their own event production company. It was a company of two, and while Event Architects hired its first employees after the first year, it was a conversation with the CMO of Walgreens five years ago that helped inspire their rebranded firm, agencyEA.
"She told us she had no idea of the span of our capabilities," Martinez remembers, referring to her agency's full service branding and marketing work. 
With 62 full-time employees, articulated within seven different department teams, agencyEA has moved well beyond mere event production. The firm boasts an amazing roster of clients including GE, Boeing, Target, AOL, and Twitter. "This is a dream come true to work with some of the biggest brands out there." 
Martinez arrived at Lake Forest College from Texas in hopes of ultimately earning a law degree. "I took a leap to go to the Midwest and attend Lake Forest without ever having been in the Midwest and without knowing the region."
She majored in economics and Spanish and forged life-changing relationships with professors Bill Moskoff and Nader Nazmi. "They made me feel fearless. They empowered me to go in any direction I wanted to."
And there was Chicago. "Chicago had everything. It provided the right kind of foundation. I felt that energy even when I was a freshman. I remember going for the first time into the city in my first year, with a good friend who was showing me around. I had no clue what Chicago had to offer … I came to the College, and I realized that there was a big bonus: this whole urban playground. There was so much to be had and done."
Martinez also links her academic experience to the opportunities Chicago provides. "I feel fortunate that I had proximity to the city and the professors who gave me the confidence to do anything."
Martinez put that confidence to good use. In 2008, she began coordinating events for the Obama campaign. In 2009, the White House Social Secretary wanted to supplement her staff with creative consulting. Martinez got the call and before long started producing the White House holidays.
"I can't imagine a more public and visible way to put my skills to use. It was incredible."
MARTINEZ'S SECRET GEM IN THE CITY: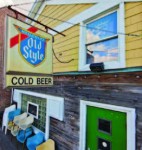 I love the Athenian Room on Webster in Lincoln Park. For pure local music, it's the Hideout on Wabansia. It's true Chicago.