<div style="background-image:url(/live/image/gid/198/width/1600/height/300/crop/1/50546_Middle_South_drone1.rev.1554236092.jpg)"/>
Virtual visitors enrich theater classes
Associate Professor and Chair of Theater Richard Pettengill has been inviting well-known theater artists from around the country to visit his courses via Zoom during remote learning.
Like professors across the country, Pettengill says he was a bit overwhelmed at first by the idea that he had to take all of his courses online right away due to the onset of COVID 19. With a little help from his friends and colleagues, though, he quickly put together online versions of his Shakespeare and Exploring Chicago Stages courses.
He says it was pretty straightforward to post discussion prompts in Moodle Forum to encourage close reading of Shakespeare plays, and also to use Panopto to provide cinematic examples of Shakespeare in performance. In the Exploring Chicago Stages course, the idea of which is to go and see live productions in Chicago, the inevitable solution was to read scripts and show films of major Chicago plays.
But after a couple weeks, Pettengill decided to add a new spice to the mix: class visitors via Zoom. He began with the actor Scott Parkinson, a highly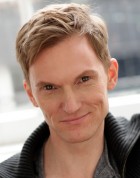 Scott Parkinson respected New York-based actor who had played Hamlet at the Writers Theater in Glencoe in 2012 to great acclaim. Parkinson discussed his ideas about the role with the students and addressed their questions about ambiguities in the play. Pettengill has also lined up the actor Larry Yando to talk about his acclaimed performance as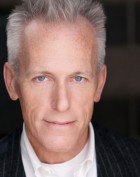 Larry YandoProspero in The Tempest at Chicago Shakespeare Theater in 2015.
In the Exploring Chicago Stages course, Pettengill began by inviting Sandy Shinner, the Producing Artistic Director of Shattered Globe Theater, to talk about her pivotal role in the development of one of the most revered of all Chicago plays, Marvin's Room by Scott McPherson. Shinner told stories of McPherson revealing before he had finished the play that he had AIDS and how the production was accelerated so that the playwright could witness the opening night before succumbing to his illness.
Last week, students were excited that the actor Joe Mantegna called in from Los Angeles. Mantegna, known for his many seasons on television's Criminal Minds, and as the voice of Fat Tony on The Simpsons, talked about his early days in Chicago theater at the Organic Theater working with the director Stuart Gordon on Bleacher Bums, a play about Cubs fans at Wrigley Field, and also his Tony Award-winning performance as Richard Roma in David Mamet's Glengarry Glen Ross.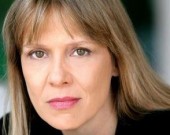 Amy Morton
Pettengill has also lined up a visit from Amy Morton, who created the role of Barbara in Tracy Letts' Pulitzer Prize-winning August: Osage County at Steppenwolf Theater, on Broadway, and in London.
"While there is so much that we have had to give up during this time, there are also great opportunities to bring richness to the suddenly isolated lives of our students," Pettengill said. "There are plenty of accomplished people out there who have unprecedented time on their hands and are happy to share their gifts with our students without leaving the safety of their homes."