<div style="background-image:url(/live/image/gid/198/width/1600/height/300/crop/1/50546_Middle_South_drone1.rev.1554236092.jpg)"/>
Co-authored paper by Felkey, alumna honored by economics group
A research paper on the effect of small commitments on academic performance co-authored by Associate Professor of Economics, Business, and Finance Amanda J. Felkey and Eva Dziadula '07 was accepted into the American Economics Association 2021 conference.

Eva Dziadula '07The research paper, "Micro Commitments: The Effect of Small Commitments on Academic Performance" by Felkey and Dziadula, an associate professor of the practice in the Department of Economics at the University of Notre Dame, also is expected to be published in AEA Papers and Proceedings.
"Good economics courses not only expose students to the theories, models and methodologies of the discipline, but they make students comfortable thinking critically, analytically and quantitatively about real world problems," Felkey said.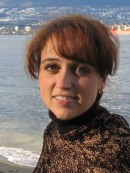 Amanda J. Felkey

"Comfort with these skills allows students to independently evaluate market outcomes, public policies and social issues long after the course is complete. Providing students with these tools not only gives them the ability but also the confidence to make informed judgments and evaluations about the world around them."  
The AEA, in conjunction with 62 associations in related disciplines known as the Allied Social Science Associations (ASSA), holds a three-day meeting each January to present papers on general economics topics. Over 13,450 of the best minds in economics are assembled to network and celebrate new achievements in economic research.