<div style="background-image:url(/live/image/gid/198/width/1600/height/300/crop/1/50546_Middle_South_drone1.rev.1554236092.jpg)"/>
Internships provide career clarity and help students grow their marketable skills
Internships play a major role in the learning experience at Lake Forest College. Sometimes that role can be pivotal in helping a student decide their career path long before graduation.
Consider Paige Thiel '21, a double major in religion and international relations and minor in history. When she started at the College, Thiel thought her interests pointed to a career as a high school history teacher. But spending the summer after her sophomore year and fall semester of her junior year interning at CAIR, the Council of American-Islamic Relations located in Chicago, opened up Thiel to more possibilities.
Today, Thiel has her sights set on a much different career path.
"I hope in the future to work as a government consultant on religion, a museum curator, a textbook writer for world religions, or other careers in that wheelhouse," she said.
Her six months at CAIR gave Thiel hands-on experience in and exposure to all of those career areas.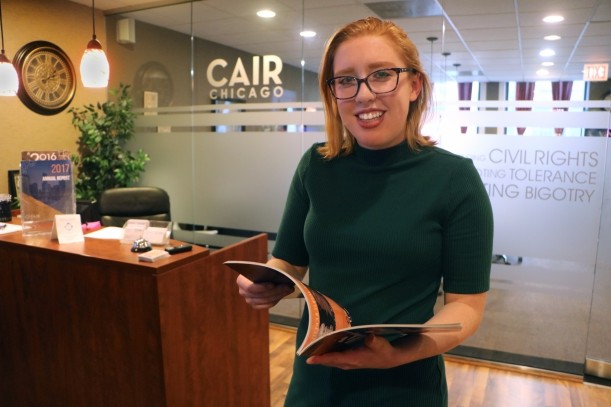 "I worked with people doing government affairs work, like policy research, which was really big during the mid-term elections over the summer and during the Democratic presidential debates," she said.
"I also worked with researchers who dealt with a variety of projects, like civil rights interns looking into different cases for people seeking political asylum or in regard to discrimination issues," she said. Thiel also helped with the outreach division, where interns and staff planned an interfaith event at CAIR's downtown office. "That was fun," she said. 
Her crowning achievement, though, was working with her supervisor to create "Who's My Muslim Neighbor?" a resource guide for community education workshops. "Our goal was to eliminate discrimination, especially at a younger age so that children are brought up where they have an awareness and an understanding of the culture rather than an immediate withdrawal," she said. 
Her experience at CAIR "has completely altered the way in which I intend to continue my studies after graduation and the type of careers I wish to pursue," Thiel said. For that insight, Thiel is grateful to the Career Advancement for helping her make connections with CAIR.
"Paige came in early in her internship search and immediately highlighted CAIR Chicago as an organization that she wanted to work with," said Law and Public Service Pathway Leader Ben Rohde. "She was eager for the work and the way this organization fit within her religion major.  She had a drive and commitment to CAIR that was readily recognized and resulted in her being asked to intern for a second semester.  The work she has done has been both meaningful for her major and impactful for CAIR."
Lily Coyl '20 had a similar career-affirming experience working at the renowned Field Museum in Chicago as a research and curatorial assistant for what will be a reimagined exhibit on Native Americans in the museum's North American Hall.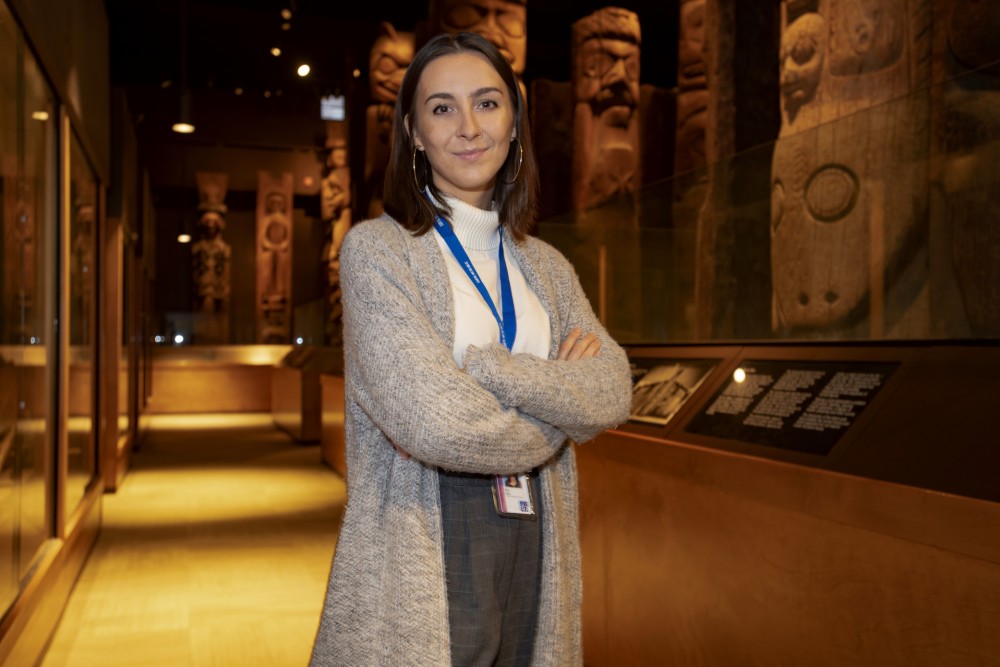 A double major in art and politics, Coyl also has a deep interest in Native American culture that she had the opportunity to explore and develop further. Thanks to her internship at The Field, Coyl played a role in helping shape the exhibit.
"Part of my internship involved researching what changes are happening in museum practice in order to tell the Native American story differently," Coyl said. "I looked at what other museums similar to The Field were doing and what small indigenous museums were doing. What changes did they make to tell the story differently? What artifacts should be shown? What shouldn't be shown? That was a big part of my research."
Her hands-on experience also broadened Coyl's knowledge of art and art history. "I did a lot of research on contemporary Native American artists to find pieces that The Field Museum could add to their collection to accurately represent the historical narrative of Native Americans in the US," she said. "That was more challenging than I expected, because I've only ever learned about European art and art history."
Starting from scratch, Coyl began searching independent news sources that reported on Native American artists to find where they exhibited, what they exhibited, and who else they were connected to. "There aren't a lot of mainstream art sites to look at, so I'd find one name that led to another name that led to yet another name," she said. "I really liked that project."
Coyl also worked side-by-side with the Field's resident ethnobotanist on a newly planted indigenous prairie on the east side of the Museum, facing Lake Michigan. "For that project, I researched every native plant and seed included in the new garden and prairie. The seeds were from area tribes and some were collected over 100 years ago. I discovered almost everything had a medicinal purpose," she said.
Drawing back the curtain on how a world-renowned museum works and having a hand in the process was a life-changing experience for Coyl. "It was the best educational experience I've ever had," she said. "I haven't felt that sense of wonder and excitement about learning since I was a child."
Kwasi Akowuah '20 gained marketable skills from his work as a private wealth management intern at Baird in Chicago. The finance major and entrepreneurship and innovation minor worked daily on a variety of projects at the firm's downtown office, including analyzing asset performance against benchmarks for financial advisors and developing weekly stock pitches and market reviews.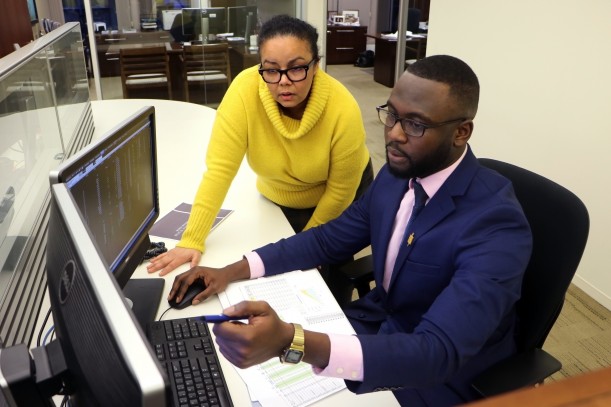 "Working at Baird helped me put principles into practice," Akowuah said. "I was constantly learning on the job, which taught me to be more structured with class assignments and pushed me to be more adaptive. Networking with people across departments also helped me gain clarity on the types of tasks I liked and where I want to see myself in the future."
Akowuah recommends everyone get hands-on experience through an internship. "Classes follow a syllabus, internships do not. There are so many experiences and tasks doing an internship that give you a vivid lens on life and clarity into the pathway you want to follow. It's also a good opportunity to grow personally, to think about structuring your schedule, budgeting for meals, planning logistics for transportation, and identifying your values and if that job reflects those values. Internships are the ideal incubators for growth," he said.
"At Lake Forest College, we recognize just how important experiential learning opportunities, such as internships, are for our students, which is why we've made them a requirement," said Director of the Career Advancement Center Colleen Monks. "Internships not only help our students to build a competitive resume, but they also help them to continue to refine their career interests, to broaden their knowledge of the opportunities available to them, and to define their own unique paths at the College and beyond."