<div style="background-image:url(/live/image/gid/198/width/1600/height/300/crop/1/50546_Middle_South_drone1.rev.1554236092.jpg)"/>
College announces four new members to the Board of Trustees
Lake Forest College is proud to announce that Shao-Lee Lin, Martino R. Moore '99, Robert Murley, and Angelique Richard '85 have joined its Board of Trustees.
Shao-Lee Lin, as the first chief scientific officer at Horizon Therapeutics, was the head of research and development, changing the trajectory of the company. Within her first year, she strategically assembled a diverse team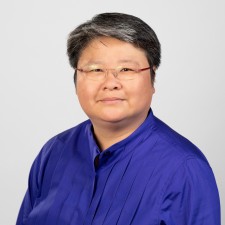 and delivered dramatic results in the company's phase three trial for the first potential treatment of thyroid eye disease. She continued to foster an environment that encouraged taking calculated risks to address challenges and diseases that many would not, and she valued "fast failure" as part of that breakthrough discovery process.
As corporate officer and vice president at AbbVie, Lin led the expansion of the drug development pipeline across neuroscience, immunology, virology, and general medicine. In under three years, her teams rapidly brought multiple new medicines through from proof of concept to submission for approval in the US and internationally.
Lin earned her bachelor's in chemical engineering and biochemistry from Rice University and her received MD and PhD at the Johns Hopkins University School of Medicine. Lin has served as a clinical scholar at the Rockefeller University and as adjunct faculty as Cornell, UCLA, Stanford, and Northwestern medical schools.
On the College's Board of Trustees, Lin will serve on the Post-Graduate Outcomes and Student Success committees.    
Martino Moore '99 serves as an Executive Director on the Institutional Sales trading desk at Morgan Stanley. Moore joined Morgan Stanley in June 1999 and is the primary sales trader for more than 100 institutional investors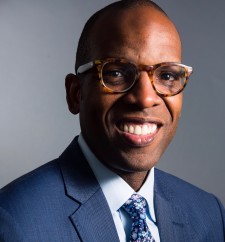 consisting of some of the most established hedge funds, mutual funds, and pension funds in the New York metropolitan, and the Midwest and Southeastern regions of the US.
He is responsible for conveying macroeconomic and market-sensitive information to various clients across all asset classes and sectors while executing equity trades in multiple products in the global cash equities markets.
Moore serves as a member of the Board of Directors for Last Lion Holdings Ltd., a private UK-based investment holding company, and he is a newly appointed member on the Board of Directors at the Dance Theatre of Harlem in New York City. Moore received his BA in philosophy from Lake Forest College.
As a member of the Board of Trustees, Moore will serve on the Post-Graduate Outcomes and Student Success committees.
Robert Murley is a Vice Chairman, Senior Advisor, and Chairman of Investment Banking in the Americas of Credit Suisse. He first joined Credit Suisse First Boston in 1975 and was named a Managing Director in 1984, Vice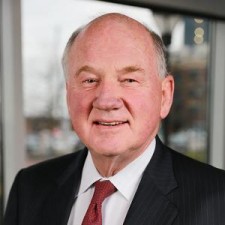 Chairman in 1998, and Chairman of Investment Banking in 2005. He has served on a number of civic, charitable, and corporate boards.
Murley is a Trustee of the Museum of Science & Industry, Trustee Emeritus of Princeton University, Chair of the Board of Advisors of the University of California, Los Angeles Anderson School of Management, Vice Chair of the Board of Directors of Ann & Robert H. Lurie Children's Hospital, and Trustee of the Berklee School of Music. Additionally, he is Chairman of the Board of Stericycle Corporation and an independent director of Brown Advisory, Health Insurance Innovations and Harbour Group. 
Murley received his BA from Princeton University, his MBA from the UCLA Anderson School of Management, and his MS in International Economics from the London School of Economics.
Murley will serve on the Development and External Relations, and Post-Graduate Outcomes committees.
Angelique Richard '85 is the Acting Senior Vice President for Hospital Operations; Chief Nursing Executive for the Rush System; Vice President, Clinical Nursing and Chief Nurse Officer for Rush University Medical Center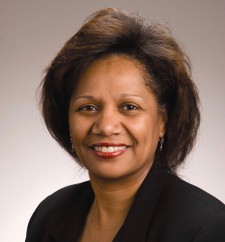 and the Associate Dean for Practice Rush University College of Nursing. She provides administrative oversight and accountability for professional nursing practice, operations and performance improvement across all venues for Rush.
Richard has extensive experience in the field of nursing, leadership and hospital operations. Before joining Rush University Medical Center in 2016, she served as the Vice President, Clinical Operations and Chief Nurse Executive at Seattle Cancer Care Alliance, which, in 2014, ranked seventh nationally for cancer services by US News & World Report.
Richard earned her bachelor's degree in nursing and her master's from Rush University, and her PhD from the University of Illinois.
As a member of the College's Board of Trustees, she will serve on the Admissions and Student Success committees.
—Peter Dipietro '20