<div style="background-image:url(/live/image/gid/198/width/1600/height/300/crop/1/50546_Middle_South_drone1.rev.1554236092.jpg)"/>
Gizella Meneses presents new book in NYC
Meneses co-edited the book with Melanie Márquez Adams. Both Meneses and Márquez Adams have short stories included in the anthology.
The fair took place September 13–14 at the Instituto Cervantes and was sponsored by CUNY Mexican Studies Institute–Lehman College. Click here for more details on the weekend's events.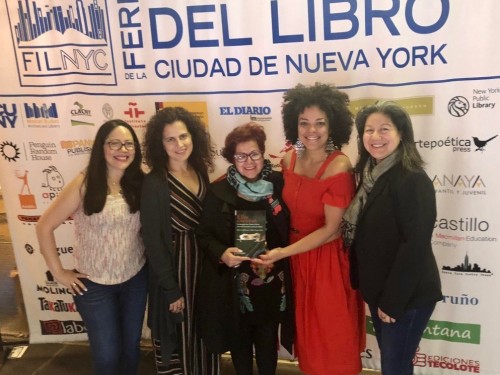 Authors included in the anthology met up at the New York City event. They are (from left) Melanie Márquez Adams, Gizella Meneses, Margarita Drago, Kianny N. Antigua, and Juana M. Ramos.