<div style="background-image:url(/live/image/gid/198/width/1600/height/300/crop/1/50546_Middle_South_drone1.rev.1554236092.jpg)"/>
Lake Forest College recent grad, alumni offered NSF fellowships
One recent Lake Forest College graduate and two alumni have been offered National Science Foundation Graduate Research Fellowships, part of a federally sponsored program that provides up to three years of graduate study support for US students pursuing doctoral research-based degrees in STEM, STEM education, and social science fields.
Candidates must demonstrate outstanding scholarly promise and leadership potential. They apply for the NSF either the year before entering graduate school or during the first or second year of their graduate degree programs.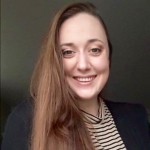 Kayla Huber '16 is a doctoral candidate in counseling psychology at University of Minnesota. After graduating from Lake Forest College as a neuroscience major, Huber served as a research assistant at DePaul University's Center for Community Research for two years. At University of Minnesota, Huber is a lab member in the Stress and Trauma Lab and is interested in differential responses to trauma—both intra- and interpersonally—as well as tailored interventions.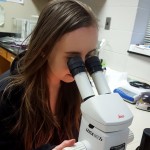 Jeanne McDonald '19 earned her NSF grant to study evolutionary biology while she was a senior at Lake Forest College, where she graduated in May 2019 with a biology major. As a junior, McDonald became the College's first recipient of the prestigious Barry Goldwater Scholarship, which she earned for undergraduate excellence in the sciences. McDonald's ultimate career goal is to obtain a PhD in evolutionary biology, then teach and conduct research at a college. To that end, she was accepted to several graduate PhD programs and ultimately chose Cornell University, where she will begin her graduate studies in the fall of 2019. "I am very grateful for the close mentorship I received from Dr. Shingleton, Dr. Barbosa, Dr. Houde, and Dr. Menke while at Lake Forest College. My research with Dr. Shingleton inspired my interest in developmental plasticity, which I am excited to pursue in graduate school," she said.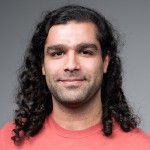 Omid Saleh Ziabari '15, a doctoral candidate in biology at Rochester University, will continue to study the parallel evolution of wings in aphids to understand why some converged traits evolve by similar or different genetic changes. Ziabari began studying aphids as a biology major at Lake Forest College. "My research focuses on the evolution and genetic basis of polymorphisms, a system amenable to training and outreach," he said. "The support of this fellowship will contribute to my training in these areas and reinforce my efforts to enhance training and teaching for students of all levels."