<div style="background-image:url(/live/image/gid/198/width/1600/height/300/crop/1/50546_Middle_South_drone1.rev.1554236092.jpg)"/>
Lucas Deely '20 releases remix of Old Town Road with a Maine twist
"Old Town Maine" is Lucas Deely's remix of the hit song "Old Town Road" by Lil Nas X, and it touches on many stereotypes of the state of Maine where he grew up.
Deely '20, who is known in the music world as Lucas of Maine, is an independent musician and has already released two albums. With the local traction the new remix gained in just a few days, he says that more people have been listening to his other albums, too. 
"I just came out with an album last month, so the timing couldn't be any better for the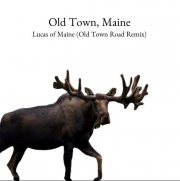 exposure," Deely said. "I've had people reach out to me saying they love the new album after hearing the remix, and even some have bought Lucas of Maine merch from my website."
Deely is majoring in business and minoring in both entrepreneurship and music at the College. As part of his experience in the Loop program this past spring, he completed an internship at Stewart Talent that combined his passion for business and music. 
"Music has always been my hobby and passion, but after taking more music classes at Lake Forest, I began to take it more seriously when considering careers," he said. 
Deely will continue producing music during his senior year at the College and will be releasing a new music video coming soon. 
—By Sangjun Hornewer '20