<div style="background-image:url(/live/image/gid/198/width/1600/height/300/crop/1/50546_Middle_South_drone1.rev.1554236092.jpg)"/>
Commencement speaker announced
The 2019 Commencement speaker will be Bridget C. Coughlin, PhD, President and CEO of the Shedd Aquarium in Chicago, who has creatively led the Shedd's programs to "spark compassion, curiosity and conservation for the aquatic animal world."
A national leader in her field, Coughlin previously served as vice president of strategic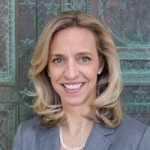 partnerships and programs at the Denver Museum of Nature & Science, and as Managing Editor of the Proceedings of the National Academy of Sciences. She has led research teams funded by the National Institutes of Health, Howard Hughes Medical Institute, and the Woods Hole Marine Biological Laboratory. Coughlin holds a PhD in biochemistry from the University of Iowa, an executive MBA degree from Northwestern's Kellogg School of Management, and a bachelor's degree from Knox College.
Also receiving honorary degrees will be Joseph M. Ferguson '81 and Dorri McWhorter. Ferguson is serving his third term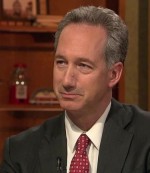 as Chicago's Inspector General. Under his leadership, the Office of Inspector General has become nationally recognized as a leading municipal oversight agency. With a resolute focus on good government, Ferguson co-chaired the Chicago Procurement Reform Task Force that recommended major improvements in public contracting, and he has also been an influential member of Chicago's Police Accountability Task Force. Before his appointment as Inspector General, Ferguson spent 15 years with the United States Attorney's Office for the Northern District of Illinois, where he served as Chief of the Money Laundering and Forfeiture Section and Deputy in the Complex Fraud and Financial Crimes Section.  Here at the College, he teaches a course on Security and Liberty, and he also lectures at Loyola University School of Law. After graduating from Lake Forest College, Ferguson earned his law degree from Northwestern University School of Law. 
Dorri McWhorter is the CEO of YWCA Metropolitan Chicago. Dedicated to empowering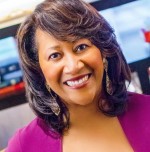 women and eliminating racism, the YWCA has advanced energetically under her leadership. Her initiatives include digital programs that develop STEM awareness in adolescent girls, provide information about health insurance options, encourage digital diversity, and increase support for the YWCA. The Chicago Tribune's Blue Sky Innovation project lauded McWhorter as one of Chicago's 100 top innovators, and Good City Chicago presented her with its Innovative Leader Award. Before joining the YWCA in 2013, she was a partner at the national accounting firm Crowe Horwath LLP, and she presently serves on numerous civic and philanthropic boards. She earned a bachelor of business administration degree from the University of Wisconsin-Madison and an MBA degree from Northwestern University's Kellogg School of Management.