<div style="background-image:url(/live/image/gid/95/width/1600/height/300/crop/1/42360_HOMECOMING_darker.rev.1523377981.jpg)"/>
Communications and Marketing
Princeton Review ranks Lake Forest College tops in internships, alumni network
Lake Forest College is one of the nation's best colleges for students seeking a top education with exceptional career preparation, according to the just-published 2019 edition of The Princeton Review's annual guide, The Best Value Colleges: 200 Schools with Exceptional ROI for Your Tuition Investment.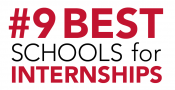 The annual guide ranks Lake Forest College #9 on the list of best colleges for internship placement and #12 on the best alumni network list. The rankings were determined by students' ratings of accessibility to internship placement and alumni activity and visibility on campus.
"Only 7 percent of the nation's four-year colleges made it into this book," noted Robert Franek, its lead author and The Princeton Review's Editor-in-Chief. "They provide their undergrads with career services from day one plus strong networks of alumni connections."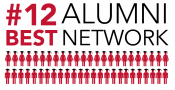 "At Lake Forest College, we are intentional in our approach to career preparation. The key to this ranking lies in our abundant internships, proximity to Chicago, and especially strong alumni network across all disciplines," said Colleen Monks, director of the Career Advancement Center. 
In her 30 years with the College, Senior Advisor to the President Jackie Slaats has met with countless alumni and talked about what they can do to help students land career-making internships and great jobs. "They always say the same thing: 'Yes, I'm in. How can I help?' Our alumni, along with our committed faculty and staff, have created a growing network of Foresters that is always willing to step up and help our students make career connections," said Slaats, who oversees the Career Advancement Center.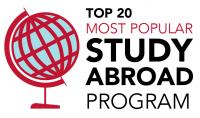 Lake Forest alumnus Randy Lauer '81, managing director for Citigroup, is part of the College's robust alumni network. "I have hired both summer interns and new graduates into our full-time analyst program. The Foresters I hire are competing against candidates from the top schools in the country, including Ivy League schools. They are well prepared and have what it takes," he said.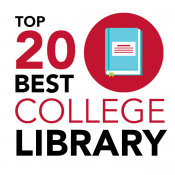 In The Princeton Review's 2019 Best 384 Colleges guide, Lake Forest College ranked #20 on two important lists—Most Popular Study Abroad Program and Best College Library. Both rankings were based on real student opinion.
"At Lake Forest College, we understand our students have individual learning goals, which is why we have such an incredible set of off-campus programs—over 200 options in 70 countries," said Ashley Sinclair, director of the College's Global Engagement Office. 
In addition, U.S. News & World Report ranked Lake Forest College in the top 50 for Best Value School in the National Liberal Arts category.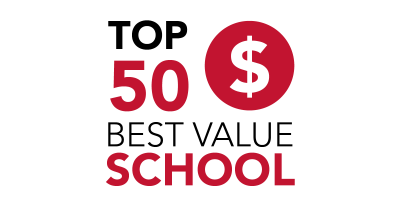 Review more rankings and facts here.