<div style="background-image:url(/live/image/gid/10/width/1600/height/300/crop/1/29874_header-aerial.rev.1450207337.jpg)"/>
<div style="background-image:url(/live/image/gid/10/width/1600/height/300/crop/1/48737_IMG_9636.rev.1541712259.jpg)"/>
<div style="background-image:url(/live/image/gid/10/width/1600/height/300/crop/1/29736_apply-_needs_to_be_cropped.rev.1451944927.jpg)"/>
<div style="background-image:url(/live/image/gid/10/width/1600/height/300/crop/1/29649_visit_campus-cropped.rev.1450717447.jpg)"/>
Visit Campus
COVID-19 Update
June 1, 2020
Starting June 8, we will host a limited number of visitors on campus, Monday through Friday. Our top priority remains the health, safety, and well-being of our campus community and visitors. As a result, visitors are required to wear a mask and practice social distancing throughout their visit as per guidance provided by the CDC and the State of Illinois. Tour guides will be assigned only one family per time slot to allow for the smallest possible number of people on each tour. We will continue to offer virtual experiences that can be tailored to your interests. You can find the most up-to-date information for the College at lakeforest.edu/coronavirus.
It pays to visit!
First-year and transfer students applying for Fall 2020 who take part in a virtual visit or visit campus before August 1, 2020, will receive $2,000 annually towards their cost of attendance at the College. Students applying for Spring 2021 and Fall 2021 will also receive the visit grant.
Domestic students are eligible for the visit grant. International students, please contact your admissions counselor to determine your eligibility for the visit grant.
We offer four options to explore campus:
Personal visits
A personal visit could include:
• campus tour
• chatting with a coach
• meeting your admissions counselor
Virtual visits
A virtual visit could include:
• transcript evaluation (transfer students)
• chatting with a coach
• meeting your admissions counselor
 Please let us know how much time you can spend with us, and we will craft your visit to fit your time frame. We ask that you please schedule your visit at least 24 hours in advance.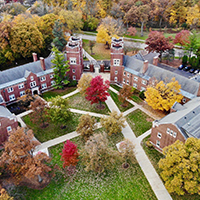 Virtual Open House
July 1 and August 3
Join us for an overview of Lake Forest College and tips to support your college search.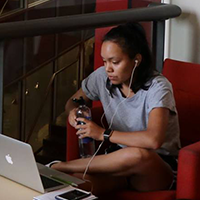 Specialty Webinars
Learn more about life at Lake Forest. Topics include student life, study abroad, and how we support students.
There are sessions available for both First-Year and Transfer Students.
On-site Admissions for Transfer Students
Click here to schedule a personal on-site admissions appointment.
Click here to schedule a virtual on-site admissions appointment.
We are now offering on-site admissions for transfer students in-person on Wednesdays and virtually Monday through Friday. On-site admission, both in-person and virtually, is designed to take the stress out of the application process and waiting for an admission decision. Schedule a time with your admission counselor to get a same day admission decision.
To take advantage of this opportunity, you must submit a transfer application, official college and high school transcripts, and an academic letter of recommendation at least two business days before your scheduled chat. We do not charge an application fee and you can submit your academic letter of recommendation and transcripts with the application or have them sent to us separately.
Group Visits
Unfortunately, we will not be offering group visits until further notice. Please contact our Admissions office with any questions.