<div style="background-image:url(/live/image/gid/6/width/1600/height/300/crop/1/30024_area_studies.rev.1451945934.png)"/>
<div style="background-image:url(/live/image/gid/6/width/1600/height/300/crop/1/30027_self_designed_major.rev.1451946126.png)"/>
<div style="background-image:url(/live/image/gid/6/width/1600/height/300/crop/1/30485_library.rev.1454952369.png)"/>
<div style="background-image:url(/live/image/gid/6/width/1600/height/300/crop/1/30025_education.rev.1451945980.png)"/>
<div style="background-image:url(/live/image/gid/6/width/1600/height/300/crop/1/29871_papers.rev.1452013163.png)"/>
<div style="background-image:url(/live/image/gid/6/width/1600/height/300/crop/1/29873_header-aerial.rev.1450206652.jpg)"/>
<div style="background-image:url(/live/image/gid/6/width/1600/height/300/crop/1/30028_english-_literature.rev.1452013046.png)"/>
Financial Aid for New Students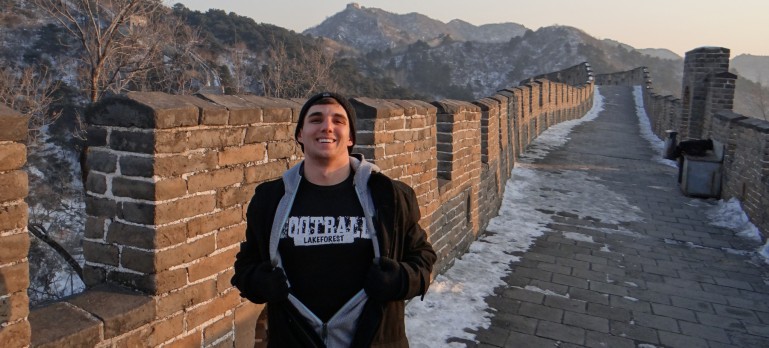 March 24 Update:
While our staff is working from home during the COVID-19 outbreak, we remain ready to take your calls and emails during regular office hours (Mon-Fri, 8:30 – 5:00, central time). Contact details are on the right. Faxes sent to the phone number(s) listed will be sent directly to our E-mail Inbox.
The Office of Financial Aid is committed to helping you and your family apply for and receive financial aid…before you enroll and each year of your enrollment at the College!
In the fall of 2019, nearly 400 first-year students enrolled, with over 90% of the class applied for financial aid. Nearly 85% qualified for need-based aid, and a similar number received at least one scholarship from the College.
Regardless of your income, if "cost" is a factor in deciding where you will enroll, be sure to complete the financial aid process outlined below, so that our office can provide you with details of your eligibility!
Below is the process for U.S Citizens and Permanent Residents.
Details for international students
Details for undocumented students 
Fall 2020 Instructions and deadlines 

Step 1. Submit the 2020-2021 FAFSA, available now!
("Free Application for Federal Student Aid") 
Complete it even if you have not applied or been admitted.


Need to add Lake Forest to the FAFSA you already submitted?


Helps (more available on our FAFSA page): 

Deadlines:

Illinois residents: December 1, 2019
Non-Illinois residents: February 1, 2020

The CSS Profile is

not

required for U.S. citizens. 

 

Step 2. (Optional) Complete "special circumstance forms"

Priority deadline, December 1. Late submissions are accepted.

Please complete any applicable form(s) only if your cost exceeds the minimum amount shown. Return them to the Office of Financial Aid. If possible, save as a .pdf and send by email. You may also fax or send by mail to the number/address at the bottom of the form.


Step 3. (Optional, but encouraged!) Research "outside scholarships" through your high school, parent's employer(s), civic groups, etc. For starters, check out our resource page!


Step 4. Review "What Happens Next" (below)

 
Your Award Letter
 

Once you have been admitted and submitted all financial aid documents, we will prepare an "award letter" showing the aid you qualify to receive. Details are on your Admissions Portal.

Please let us know if you do not wish to receive your Award Letter online, or text message alerts related to financial aid.

How to Read Your Award Letter provides you with descriptions of the aid we have offered, financial aid policies related to that aid, and other important information.

We may require additional information from you. If so, we may use email or an occasional text message to notify you. Do you need to submit the V-1 Verification Worksheet, and you're a "dependent student"? Click here for the 2020-2021 version. Other forms we may have asked for are found here.

Compare Award Letters

Not all awards from various Colleges are presented equally, making an "apples to apples" comparison more difficult. Make sure you clearly identify "free funds" (grants and scholarships) and loan funds. One school's offer of $40,000 in financial aid that includes $10,000 in loans is similar to another school's offer of $35,000 in financial aid with $5000 in loans.

Take time to see which offer truly makes the most sense for you/your family, based on the resources you have available. Create a spreadsheet of your own, or use a tool such as those created online by Consumer Financial Protection Bureau or FinAid.org the College Board's comparison tool.

When using these tools, consider including only "direct costs" of tuition, fees, room and board to show differences in what you will owe each college. Consider other "real costs" like books, travel and personal expenses separately, based on your best estimate or those provided by each college/university.

What Happens Next

After the FAFSA…

Within a few days of submitting your FAFSA online, you will receive an email notification that your application was processed. It will include a link to your Student Aid Report or "SAR" (see sample) which is a summary of your application. Review it carefully as it will tell you if there are any issues to follow up on. Feel free to contact the Office of Financial Aid if you have any questions.

Accepting Your Financial Aid

If you decide to enroll at Lake Forest, you will need to pay a non-refundable deposit to "save your spot" in the class. Then, throughout the late spring and early summer months, you will complete numerous steps to prepare for your arrival in August and the beginning of the school year.

About Tax Returns

Do not send your tax returns to our office unless requested to do so. 

Verification

Approximately one-third of those who submit the FAFSA need to provide additional documentation as part of the "verification" process. If you need to submit the V1 Verification Worksheet you can email a .pdf or .jpg, or fax it to our office. Contact us if you need a different Worksheet.

Worth Every Penny

Forbes Magazine has Lake Forest in the top 7 percent on its recent list, ranking institutions based on alumni with the highest salaries. 
PayScale.com named Lake Forest 11th in the nation among liberal arts colleges for the best return on investment. The College was ranked #1 among liberal arts colleges in Illinois, and fourth in Illinois college and universities.
Ranked #83 in Kiplinger's list of Best Values in Liberal Arts Colleges and #193 among all colleges.
An impressive 97 percent of the Lake Forest Class of 2015 was either employed or in graduate school six to nine months after graduation.

Learn about what other rankings and guides have to say.

Parent Access to Student Information
If you want to be able to access information about financial aid, billing, grades, etc., during the summer and during the school year, read about how…
Federal Student Aid
FSA ID Required!
An FSA ID (Federal Student Aid ID) is an "electronic signature" required of all students and parents when applying for need-based financial aid. It is used to sign your financial aid application (FAFSA) and your student loan application, and to access your FAFSA throughout the year…and in future years! 

Apply for an FSA ID or get help with your ID

Important Note: Separate FSA IDs are needed for the student and at least one parent. 
Federal Student Aid (FSA) Academic Qualifications
To receive FSA funds, a student must be qualified to study at the post-secondary level. A student qualifies if he or she:
has a high school diploma (this can be from a foreign school if it is equivalent to a U.S. high school diploma);
has the recognized equivalent of a high school diploma, such as a general educational development or GED certificate, or students who are beyond the age of compulsory attendance within that state and pass a test that demonstrates the student's ability-to-benefit (ATB) from the educational program in which the student is enrolled.
has completed homeschooling at the secondary level as defined by state law; or
has completed secondary school education in a home-school setting which qualifies for an exemption from compulsory attendance requirements under state law, if state law does not require a home-schooled student to receive a credential for their education.
For more information on any of the bulleted information above, click here.