<div style="background-image:url(/live/image/gid/66/width/1600/height/300/crop/1/29928_psychology.rev.1450300111.png)"/>
Internships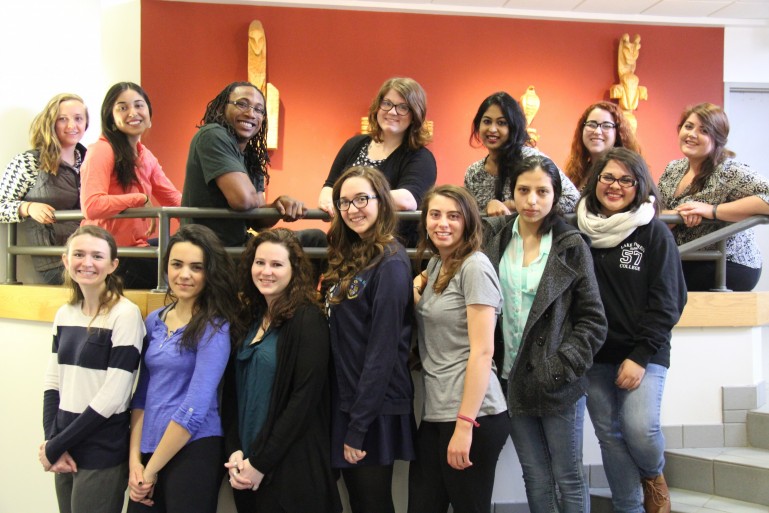 At Lake Forest, both quality academic programs and internship experiences help students prepare for the working world. Our proximity to Chicago offers access not only to extensive internship options, but also to a network of powerful alumni and friends.
Psychology internships
Our psychology department has one of the most extensive internship programs at the College.
We have partnered with more than 70 institutions in the Chicago area to provide practical and relevant field experiences for our majors in social service agencies, hospitals, and other applied educational, organizational, or legal settings. These experiences allow counseling, teaching, research, and other skills to be cultivated in preparation for later professional training and/or employment.
Lake Forest students can pursue up to three for-credit internships. Our location in the Chicago metropolitan region offers a wide variety of internship possibilities
Types of internship settings include:
Clinical And Counseling
adolescent and adult inpatient and outpatient therapy
alcohol and drug treatment
therapies for autism spectrum and other conditions
rehabilitation psychology
Legal
forensic psychology and social work
states attorney's offices and probation units
local and state police departments
Social Service
rape crisis and sexual assault
domestic violence
enrichment and intervention programs
children's hospitals
Alzheimer's and dementia facilities
Educational
school psychology and social work
teen outreach
Montessori schools
athletic and adaptive sports programs
Industrial/Organizational
human resources
data analysis
Research
academic and policy institutions in the Chicago region


Psychology internships are for academic credit only and are available to juniors and seniors. Students interested in a psychology internship should email Professor Kathryn Dohrmann, faculty supervisor of psychology internships.
In the

Department of Psychology

, students aren't required to complete an

internship

, but like many other competitive psychology majors, Colin Willis '13 knew it was important to get a few under his belt while working on his undergraduate degree.

Kim Diah '13, one of the College's first neuroscience majors, credits her recent job offer at Max Planck Florida Institute for Neuroscience to the three years of research experience she gained working alongside her professors and at nearby Rosalind Franklin University, a partner of Lake Forest College.