<div style="background-image:url(/live/image/gid/6/width/1600/height/300/crop/1/30024_area_studies.rev.1451945934.png)"/>
<div style="background-image:url(/live/image/gid/6/width/1600/height/300/crop/1/30027_self_designed_major.rev.1451946126.png)"/>
<div style="background-image:url(/live/image/gid/6/width/1600/height/300/crop/1/29871_papers.rev.1452013163.png)"/>
<div style="background-image:url(/live/image/gid/6/width/1600/height/300/crop/1/30485_library.rev.1454952369.png)"/>
<div style="background-image:url(/live/image/gid/6/width/1600/height/300/crop/1/30025_education.rev.1451945980.png)"/>
<div style="background-image:url(/live/image/gid/6/width/1600/height/300/crop/1/29873_header-aerial.rev.1450206652.jpg)"/>
<div style="background-image:url(/live/image/gid/6/width/1600/height/300/crop/1/30028_english-_literature.rev.1452013046.png)"/>
Senior Seminar 2013
This spring, the 2013 Senior Seminar class, Environmental Connections between Chicago and New Orleans, spent the semester studying the history, geography, and ecology of Chicago and New Orleans — making connections between the two cities as well as the past and the present. Learn from our experiences as well as our research.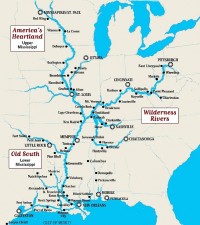 A major connection between Chicago and New Orleans is the mighty Mississippi River (our first lesson), but as we would come to discover there are many connections between the two, connections that transcend a geographical connection, and that we are all connected to the great river. 
Each student chose a course-related topic to conduct further research on over the course of the semester as part of their individual project. In the process, students made deeper connections between Chicago, New Orleans, and the Mississippi River that connects them. In addition to independent research, each student also took part in a collaborative learning project by highlighting their individual project on their own individual web-page (click on student links to the right to learn more).
During the senior seminar spring break trip each student gave a place-based presentation of their individual project. This not only cultivated further discussions, but it deepened our understanding through the process of experiential learning. 
Spring Break 2013
Over spring break the Environmental Studies Program literally followed the Mississippi River south from Lake Forest, Illinois to New Orleans, Louisiana. We gained first hand experience as we studied the hydrology, the the movement and distribution of water, through the Mississippi water shed, the world's fourth largest drainage basin.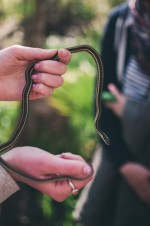 We experienced the rich history of bygone eras, immersed ourselves in culture, and made lasting memories along the way. Each day was filled with new experiences and knowledge.We broadened our ecological knowledge while studying the riparian habitats along the the Mississippi River and the species that live within them. Prior to departing, each student conducted research to become an expert on their assigned animal and plant species native to the Mississippi River area. See student species list here.
Learn more about our experiences, the places we went, and the people we met by clicking on the left side bar links.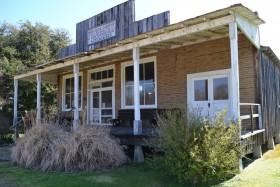 Frogmore Plantation: A working cotton plantation of the mid-1800s