<div style="background-image:url(/live/image/gid/6/width/1600/height/300/crop/1/29871_papers.rev.1452013163.png)"/>
<div style="background-image:url(/live/image/gid/6/width/1600/height/300/crop/1/30028_english-_literature.rev.1452013046.png)"/>
<div style="background-image:url(/live/image/gid/6/width/1600/height/300/crop/1/29873_header-aerial.rev.1450206652.jpg)"/>
<div style="background-image:url(/live/image/gid/6/width/1600/height/300/crop/1/30025_education.rev.1451945980.png)"/>
<div style="background-image:url(/live/image/gid/6/width/1600/height/300/crop/1/30485_library.rev.1454952369.png)"/>
<div style="background-image:url(/live/image/gid/6/width/1600/height/300/crop/1/30027_self_designed_major.rev.1451946126.png)"/>
<div style="background-image:url(/live/image/gid/6/width/1600/height/300/crop/1/30024_area_studies.rev.1451945934.png)"/>
Viola blanda (Sweet White Violet) Violaceae
Easily grown in average to medium wet soil. This flower has no insect or disease problems.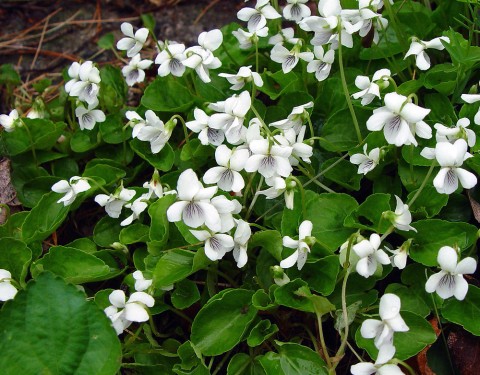 Common Name: Sweet White Violet
Native Range: North America and Illinois
Type: Herbaceous perennial
Family: Violaceae
Bloom Time: April to May
Bloom Description: White 
Suggested Use: Ground cover
Attracts: Butterflies
Tolerate: Deer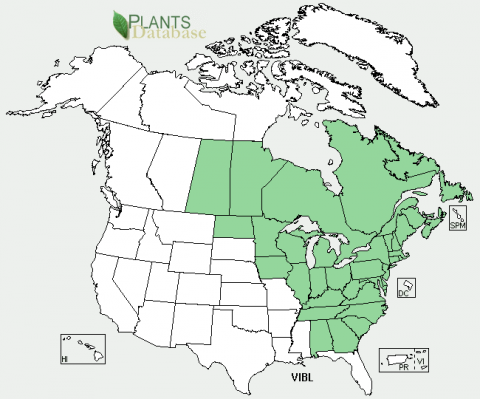 States in America where Viola blanda has been reported.
Leaves of the Sweet violet later on during the season.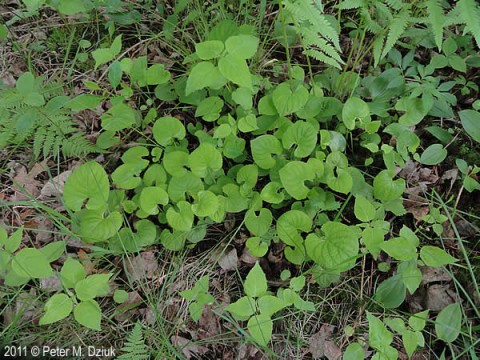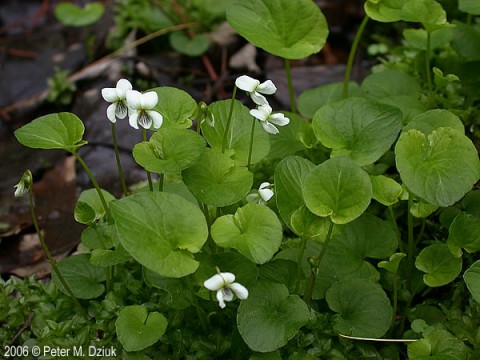 Flower: Single irregular 5 petal white terminal flower. Flowers are about 1/2 inch across the upper two petals typically more narrow that most violets.
Leaves and stems: Leaves are all basal, forming clusters at nodes along stem runners, mostly heart-shaped, up to  2 1/2 inches wide at maturity.  The leaves are either rounded, blunted or pointed at the tip. The top of the leaves my appear gently glaborous. Leaf color is dark green; the leaf color and flower stalk are often tinged with red. 
Fruit: The fruit of the violet is a hanging ovoid capsule about 1/4 inch long, containing many small seeds that ripen to dark brown. 
http://www.minnesotawildflowers.info/flower/sweet-white-violet
http://www.missouribotanicalgarden.org/PlantFinder/PlantFinderDetails.aspx?kempercode=m780