<div style="background-image:url(/live/image/gid/6/width/1600/height/300/crop/1/30028_english-_literature.rev.1452013046.png)"/>
<div style="background-image:url(/live/image/gid/6/width/1600/height/300/crop/1/30024_area_studies.rev.1451945934.png)"/>
<div style="background-image:url(/live/image/gid/6/width/1600/height/300/crop/1/29873_header-aerial.rev.1450206652.jpg)"/>
<div style="background-image:url(/live/image/gid/6/width/1600/height/300/crop/1/30025_education.rev.1451945980.png)"/>
<div style="background-image:url(/live/image/gid/6/width/1600/height/300/crop/1/30485_library.rev.1454952369.png)"/>
<div style="background-image:url(/live/image/gid/6/width/1600/height/300/crop/1/29871_papers.rev.1452013163.png)"/>
<div style="background-image:url(/live/image/gid/6/width/1600/height/300/crop/1/30027_self_designed_major.rev.1451946126.png)"/>
Betula papyrifera (Paper Birch) Betulaceae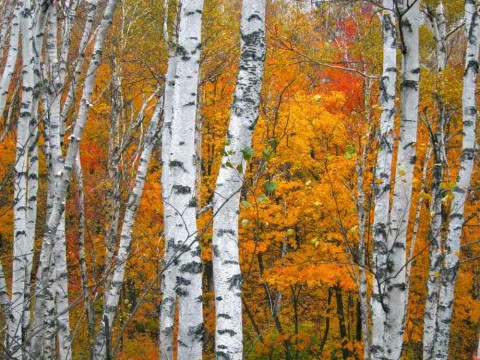 Physical Characteristics
Leaves:
simple, alternate, ovate shaped leaves
acute tip and rounded base (sometimes heart-shaped)
appear paler beneath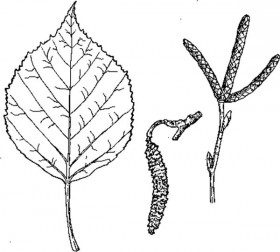 Flower  | Fruit:
monoecious
either male or female and are in narrow catkins
Female catkins are 2 to 4 centi-metres long, standing erect at the tip of the branch
Male catkins are longer and hang below the branch
Flowers appear before or at the same time as the leaves.
nutlets have wings broader than the seed. Each tree produces thousands of seeds.
Twig | Branches: 
Slender dull red-brown, numerous lighter lenticels
lacks wintergreen smell when cut
terminal buds absent
lateral buds are gummy, green and chestnut brown in color
spur shoots present on older growth
Bark:
Thin, white to reddish-brown
has dark horizontal slits (known as lenticels)
peels in horizontal papery strips, exposing reddish-orange inner bark which will gradually turn black with age.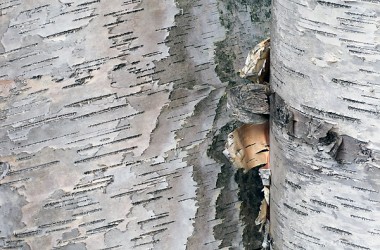 Life Span: 
80 to 100 years.
In a stressful environment, or in landscape use, birch only live about 30 to 40 years
Ecological Characteristics
Prefers cool, moist climates
Grows on a variety of soils
Abundant on rolling upland terrain and floodplain sites, but it also grows on open slopes, avalanche tracks, swamp margins and in bogs
Doesn't grow well in shade
Often occurs in younger forests following a disturbance
When used in landscape planting, it should not be planted near Black Walnut as a chemical from the roots can be toxic to the Birch
Native to (see image below)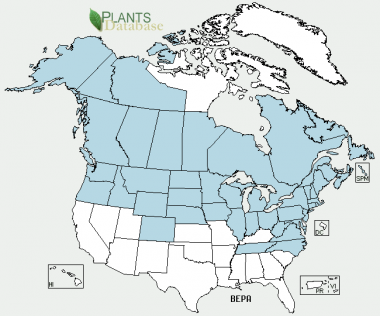 Importance to the Ecosystem
Seed is eaten by the wood duck, ruffed grouse, turkey, pheasant, blue heron, chickadee, and many others
can be an important winter food for many forest animals including deer and moose
Many birds will use paper birch for nesting including woodpeckers, sapsuckers, and vireos
Interesting Facts
Can burn when wet
New Hampshire state tree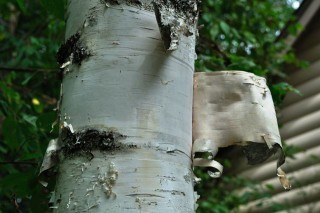 Uses
Paper birch has a hard, straight-grained wood and was once used for spools and spindles
The American Indians across North America used birch for utensils and canoes
Today it is used as a cabinet and furniture wood
References