<div style="background-image:url(/live/image/gid/6/width/1600/height/300/crop/1/30024_area_studies.rev.1451945934.png)"/>
<div style="background-image:url(/live/image/gid/6/width/1600/height/300/crop/1/30025_education.rev.1451945980.png)"/>
<div style="background-image:url(/live/image/gid/6/width/1600/height/300/crop/1/30028_english-_literature.rev.1452013046.png)"/>
<div style="background-image:url(/live/image/gid/6/width/1600/height/300/crop/1/29871_papers.rev.1452013163.png)"/>
<div style="background-image:url(/live/image/gid/6/width/1600/height/300/crop/1/30027_self_designed_major.rev.1451946126.png)"/>
<div style="background-image:url(/live/image/gid/6/width/1600/height/300/crop/1/30485_library.rev.1454952369.png)"/>
<div style="background-image:url(/live/image/gid/6/width/1600/height/300/crop/1/29873_header-aerial.rev.1450206652.jpg)"/>
English and Creative Writing
Housebound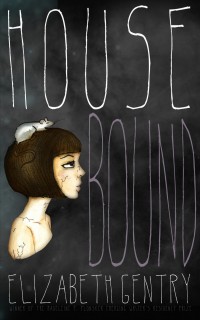 Buy the book from: 
Housebound
Elizabeth Gentry
Elizabeth Gentry's debut novel Housebound will be published November 15, 2013, by &NOW Books, an imprint of Lake Forest College Press. The novel was awarded the 2012 Madeleine P. Plonsker Emerging Writer's Residency Prize, judged by novelist and fairy tale advocate Kate Bernheimer, who writes in her introduction:
Here, secrets crisscross through walls as through hours, and words travel in creepy, kind whispers … Grown children run through the woods and enter strange houses. They live over here and over there—all over the terrible and beautiful map.
Sometime in the recent past, nineteen-year-old Maggie prepares to leave her Southern Appalachian home, threatening the family's fragile balance and forcing her out into a surrounding landscape that is at once both remarkably foreign and intimately familiar. Maggie's travels lead her deep into the heart of her family's secrets and the mystery of her own life. Haunted and haunting, Housebound participates in the tradition of short gothic novels like Shirley Jackson's We Have Always Lived in the Castle and Henry James's Turn of the Screw.
Originally from Asheville, North Carolina, Elizabeth Gentry lives in Knoxville, Tennessee, where she works as Writing Specialist for the University of Tennessee College of Law and teaches for the University English Department. She received a MFA in fiction writing from the University of North Carolina at Greensboro.
Distributed by the Northwestern University Press.
Publication Date: November 15, 2013
Trade Paperback Original
238 pages
Lake Forest College Press
ISBN-10: 098231566X
ISBN-13: 978-0982315668
BISAC: Fiction / General