<div style="background-image:url(/live/image/gid/6/width/1600/height/300/crop/1/30485_library.rev.1454952369.png)"/>
<div style="background-image:url(/live/image/gid/6/width/1600/height/300/crop/1/30027_self_designed_major.rev.1451946126.png)"/>
<div style="background-image:url(/live/image/gid/6/width/1600/height/300/crop/1/29871_papers.rev.1452013163.png)"/>
<div style="background-image:url(/live/image/gid/6/width/1600/height/300/crop/1/30025_education.rev.1451945980.png)"/>
<div style="background-image:url(/live/image/gid/6/width/1600/height/300/crop/1/30028_english-_literature.rev.1452013046.png)"/>
<div style="background-image:url(/live/image/gid/6/width/1600/height/300/crop/1/30024_area_studies.rev.1451945934.png)"/>
<div style="background-image:url(/live/image/gid/6/width/1600/height/300/crop/1/29873_header-aerial.rev.1450206652.jpg)"/>
English and Creative Writing
The &NOW AWARDS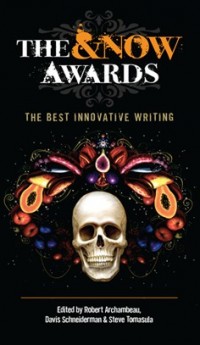 Buy the book from: 
The &NOW AWARDS:
The Best Innovative Writing
Edited by Robert Archambeau, Davis Schneiderman & Steve Tomasula
This inaugural volume of The &Now Awards recognizes the most provocative, hardest-hitting, deadly serious, patently absurd, cutting-edge, avant-everything-and-nothing work from the years 2004-09. The &NOW Awards features writing as a contemporary art form: writing as it is practiced today by authors who consciously treat their work as an art, and as a practice explicitly aware of its own literary and extra-literary history—as much about its form and materials, language, as it about its subject matter. The &NOW conference—moving from the University of Notre Dame (2004), Lake Forest College (2006), Chapman University (2008), the University at Buffalo (2009), and the University of California-San Diego (2011)—sets the stage for this aesthetic, while The &Now Awards features work from the wider world of innovative publishing and serves as an ideal survey of the contemporary scene.
Every two years, &NOW Books will publish The &NOW Awards: The Best Innovative Writing. 
Distributed by the Northwestern University Press.
October 2009
8 x 10, 400 pp.
Trade Paper
ISBN 0-9823156-0-0 / $19.95