<div style="background-image:url(/live/image/gid/57/width/1600/height/300/crop/1/29917_mll.rev.1450299631.png)"/>
<div style="background-image:url(/live/image/gid/57/width/1600/height/300/crop/1/28075_imgp8377.rev.1443714354.jpg)"/>
<div style="background-image:url(/live/image/gid/57/width/1600/height/300/crop/1/29918_mll2.rev.1450299632.png)"/>
Modern Languages and Literatures
David Fernández-Díaz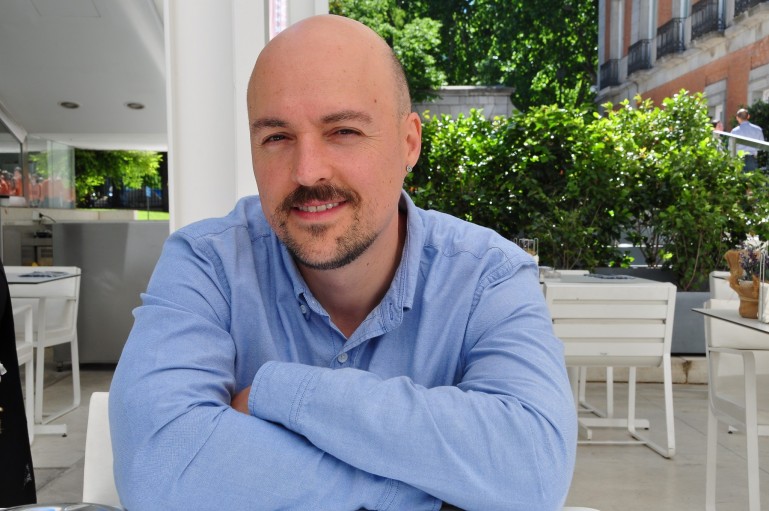 Assistant Professor of Spanish
Specialization
XVIIIth to XXth Century Spanish Literature
Education
PhD, University of Virginia
MA, State University of New York, Binghamton
MSc, Universitat de Barcelona, Spain
Licenciado. Universitat Rovira i Virgili, Spain

Courses Taught
Conversation and composition
Spain Today
Books
Hermógenes contra Talía. Moratín en el teatro español (1828-1928). La cuestión palpitante. Los siglos XVIII y XIX en España. Vol. 23. Madrid / Frankfurt: Iberoamericana / Vervuert, 2015. ISBN-13: 9788484898344
Articles
"Aproximaciones filosóficas sobre el teatro." (Working Title)
Current status: In progress.
"Theater of the Avant-garde in Spain." (Working Title)
Current status: In progress.
"Sobre los orígenes de la influencia española en el teatro norteamericano (1790-1853)."
Forthcoming in Decimonónica. Journal of Nineteenth Century Hispanic Cultural Production / Revista de Producción Cultural Hispánica Decimonónica. Current status: Accepted for publication.
 "El suicidio en el teatro español de posguerra." Romance Notes 55.1 (2015): 97-111.
 "La comedia nueva es siempre nueva: Recepción y crítica entre 1900 y 1928." Episkenion: Revista de teatro contemporáneo (formerly Stichomythia) 2 (2014): 51-64.
"No más mostrador y la comedia moratiniana de la primera mitad del siglo XIX."Signa. Revista de la Asociación Española de Semiótica 23 (2014): 399-413.
"Palabras, palabras, palabras: La Celestina como una autorrepresentación dialógica." Celestinesca 36 (2012): 103-119.
Memberships
Modern Language Association (MLA) (2008-Present)
Linguistlist.org (2005-Present)
North American Catalan Society (NACS) (2009-2013)
American Association of Teachers of Spanish and Portuguese (AATSP) (2012-2013)
Asociación Internacional de Hispanistas (AIH) (2013-Present)
Sigma Delta Pi, The National Collegiate Hispanic Honor Society (2013-Present)
Grants
Research Grant Hispanex 2016, Ministerio de Educación, Cultura y Deporte del Gobierno de España (2016)"
Summer Research Grant, University of Virginia's College at Wise (2015)
Online Teaching Consortium Grant, University of Virginia's College at Wise (2014)
Conference Travel Grant, University of Virginia's College at Wise (2013, 2014)
Research Dissertation Fellowship, University of Virginia (2012-2013)
Robert J. Huskey Travel Fellowship (2013)
Travel Grant, Modern Languages Association (2012)
Conference Travel Grant, University of Virginia (2010, 2012, 2013)